Why T-Series vs PewDiePie is Entering "Endgame"
The T-Series vs PewDiePie battle has been going on for ages. And ever since Feb.22 PewDiePie has been passed not three but four times.
For approximately 8 minutes on February 22nd, 2019 T-Series passed PewDiePie.
On March 9 T-Series passed PewDiePie again for 2 minutes and 30 seconds.
On March 11, T-Series passed PewDiePie for 18 minutes.
On March 13, T-Series passed PewDiePie again for a few minutes, due to suddenly taking a 4,000 subscriber lead!
It's pretty clear that this battle is approaching endgame. But to starts off who is PewDiePie. PewDiePie's real name is Felix Kjellberg (Swedish), and T-Series is an Indian music company. Their CEO is named Bhushan Kumar. So why has T-Series passed PewDiePie so fast, and so many times? It is because of Bhushan's attempt of making it seem like subscribing to T-Series is being patriotic. He has since launched the #Bharat Wins YouTube to seek more subscriptions. I was also informed by my friend that Bharat means India. However, the odds are stacked against Felix. Although he has the support of many YouTubers like Logan Paul, Jacksepticeye, and MrBeast, T-series is a large corporation made of a team of 13 people with 22 channels and national support. He also has the endorsement of the entire Indian Film industry/Bollywood. Despite this support for PewDiePie in/outside of America is very strong.
The UK Independence Party announced their support for PewDiePie in a tweet
On Feb.27, 2019, a march was held in Tallinn, Estonia in support of PewDiePie. Up to several hundreds of people took part in the parade, which went through Tallinn's Old Town and other busy areas of the city center.
YouTuber Mr.Beast ran radio ads, bought billboards, and put ads in the newspaper to tell people to subscribe to PewDiePie.
YouTuber Justin Roberts bought a billboard in New York's Times Square saying "sub to PewDiePie".
But the future is even bleaker if you look into the numbers. In 2020 it is predicted that over 700 million Indians will have internet (and be able to support T-series). Today PewDiePie is only ahead of T-Series by 2,800 subscribers.
Controversy in the race
Many of PewDiePie's videos have been caught with anti-Indian remarks, meanwhile, Bhushan Kumar's aggressive advertising is brainwashing the people in India. In order to look less controversial, PewDiePie has raised money for Indian charities. Hackers have also played a large role in the battle. A hacker by the pseudonym HackerGiraffe has sent print jobs to around 50,000 vulnerable printers in November, and another hacker under the pseudonym j3ws3r did the same to around 80,000 printers in December. Messages were printed out saying "PewDiePie is in trouble and he needs your help to defeat T-Series!" and urging printer users to subscribe to PewDiePie, unsubscribe from T-Series, and fix their printer. HackerGiraffe claimed that he had discovered more than 800,000 vulnerable printers using the search engine Shodan used for finding vulnerable devices. The latter hacker also took down T-Series' website. Also, Nest cameras and Smart TVs have been hacked. The smart TV's show messages telling the victim to sub to PewDiePie, whilst Nest Cameras emit audio telling the family to sub to PewDiePie. Finally, people have graffitied WW2 monuments with the words, sub to PEWDS.
In conclusion, the race is close and very fun for many people. But it may come to an untimely end riddled with controversy on both sides.
About the Writer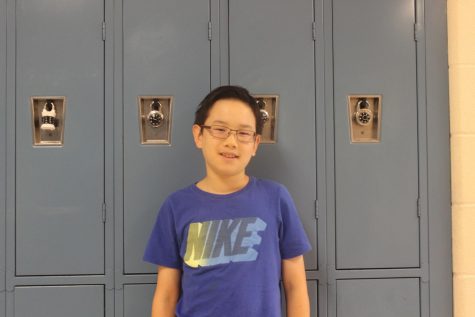 Silas Ou, Reporter
Silas goes by many identities, some say his name is Silair, others say his name is Robert or Scratch. But somehow he has convinced half of his teachers,...