Best Water Bottles 2019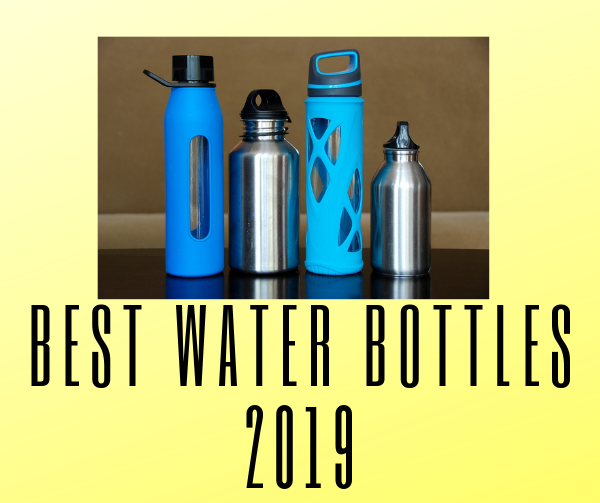 Everyone needs water to survive. That's simple, but it's really easy to get dehydrated. Matter of fact, you are probably dehydrated right now, but you don't realize it. That's why it's very important to carry a water bottle with you at all times because you can't rely on a water fountain to keep you hydrated. You would have to stand at the water fountain for about 2 hours to get the suggested amount of water you need in a day ( 8 glasses of 40 ounces). That's why I'm here to list my 5 top favorite water bottles. I have not tried all of these water bottles but I did research a lot about them and I think you couldn't go wrong with any one of these water bottles.
5. CamelBak Eddy Water Bottle, 25oz
This is a great water bottle for on the go. It's just your amazing daily water bottle. It has a straw attached which personally I love and it's just a lot easier to drink out of. Studies actually show that you are more likely to drink something with a straw. And you can save the turtles!!! (if you know you know). Anyway, it has 4 and a half stars on Amazon. It's BPA free (BPA is a chemical that some companies use to make there plastic but it's really bad for the environment so that's why it's a pretty big plus), it's spill proof, and dishwasher safe. So all in all great water bottle.
4. S'well Vacuum Insulated Stainless Steel Water Bottle, 17oz
This water bottle is a great stainless steel water bottle. It keeps your drink cold for 24 hours and hot 12 hours. Now, this water bottle is on the sorta expensive side so it is more of splurge item. It's also condensation free which is super cool cause to me that's always so annoying.
3. Nalgene Tritan small mouth, 32oz
I love Nalgene. I actually have a Nalgene and I use it every day. The Triton is super big and great for outdoor activities. Again this water bottle is BPA free. It also has a hook that connects the cap to the bottle which is great for hooking it on to this.
4. Hydro Flask
Last but not least, Hydro Flask. This is probably the best water bottle of all time. It is stainless steel and has the best spill-proof lids ever. This water bottle is the real deal.
I hope this article will help you to stay more hydrated.
About the Writer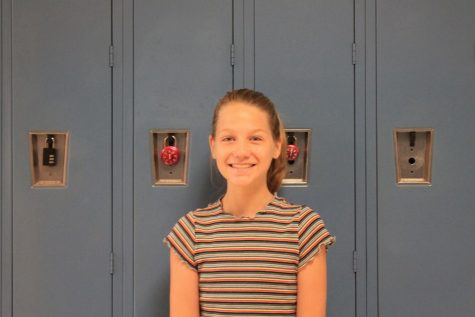 Emma Ross, Reporter
Emma is a 7th grader here at Canyon Vista. She enjoys hanging out with friends, staying active, and binge watching her favorite show Parks and Recreation...