Facts About Old Town Road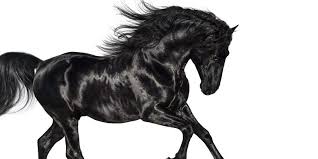 Charlotte Blackmon, Reporter
May 10, 2019
TRIGGER WARNING: The social media platform formerly known as musical.ly is mentioned in this article.
Yep, I'm writing an article about Old Town Road. Nobody's forcing me to do this, but what is there to lose? Besides my pride and credibility, of course. Now, back to your regularly scheduled program.
I'm sure you've heard Old Town Road, in a meme or a TikTok, or perhaps just in the context that you normally listen to music. Maybe you've got the whole thing memorized for some reason or other, I guess it's not really my business. You do you I suppose.
But even if you do happen to know all the lyrics, that doesn't mean that you know all that there is to know about the song. I'm here to fix that. Here are four facts you probably didn't know about Old Town Road by Lil Nas X.
 Old Town Road reached an impressive number 19 on the Billboard Country chart before being removed because it 'didn't include enough country elements to be considered a country song'. I personally am secondhand offended.
Lil Nas X dropped out of school to focus on his music career. His parents didn't think that a career in the music business was feasible for him, and he went to live with his sister so he wouldn't keep being criticized by his parents all the time. The line 'Can't nobody tell me nothin' was a sort of jab at his parents for not believing in him.
Old Town Road broke the record for one-week streaming in the US. In the week of April 4, 2019, it was streamed 143 million times. That's 26.8 million more than the previous record holder, Drake's In My Feelings.
Right now, Old Town Road is at the top spot on the Billboard Top 100, which I honestly think is pretty great. I mean, the song gets thrown off the country charts and then just takes over every genre simultaneously.
Well, I hope you enjoyed this article. Just remember- When life brings you doubt, yeehaw your way out.