How to plan the perfect party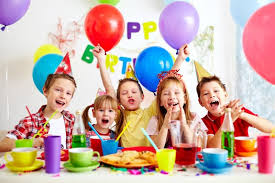 Planning the perfect party can be exhausting, stressful, and difficult. But, if you have a simple checklist with everything you need to do on it, your party planning will be much more easy and quick. So I have for you a checklist of things to do in order to have the perfect party.
Three weeks before
Make an invitation list

Decide on a theme if you wish

Send out the invites

Plan the menu, remember your menu could be as easy as mac n cheese, broccoli, and strawberries
Two weeks before
One week before
Three days before
Decorate

Set up a place for shoes and coats

Set up clean up stations
One day before
Buy some nice flowers

Set the tables
Day of the party
Display food

Place chairs

Greet guests as they arrive
As I hope this did help you I also want to you know that not every party is going to be perfect. And that is okay. The most important thing is to have fun and that includes yourself. I hope you all find this helpful and hopefully the next time you plan a party it will be easy, simple, and quick.