PuzzlePalooza Begins In the Library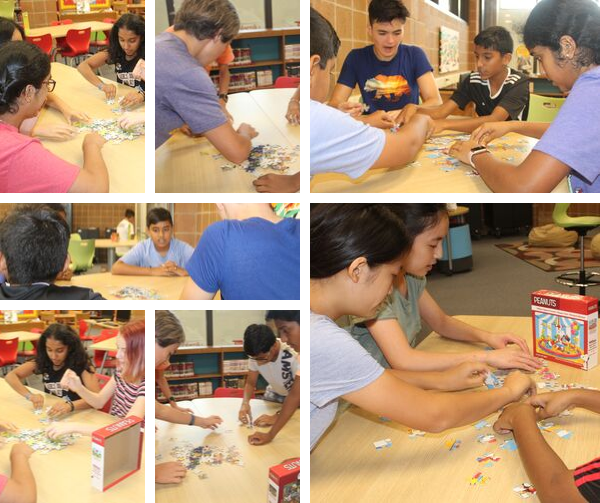 What is PuzzlePalooza?
PuzzlePalooza is a race between four teams to complete puzzles. The puzzles are all on the same difficulty level and whoever completes there teams puzzle first, wins.
Why did PuzzlePalooza get started?
Mrs. Stiles, our librarian, saw a tweet from the Austin Public Library and how they were starting an event called PuzzlePalooza and it was were kids, teens, and adults can enjoy fun puzzle competition.
Why should students go to PuzzlePalooza?
New students should go to PuzzlePalooza because it is a fun event in advisory where you can work with other people in a non-stressful competition.
What days are PuzzlePalooza?
It varies depending on the library's schedule, but the dates will always be announced on the morning news.
Are puzzles the same difficulty level and how many puzzles does each team do?
The Puzzles are the same amount of difficulty. Mrs. Stiles uses 100 piece puzzles for each of the four teams. Each team does one puzzle.
Do the puzzles get increasingly harder through-out each session of PuzzlePalooza?
"For the first competition I used 100-piece puzzles, but I may increase the number of pieces of the puzzles in the future," Mrs. Stiles said. 
Do the Winners for the race then get harder puzzles when the other teams are still on the other puzzles?
"Once a team finishes, the competition is over, but the other teams generally want to finish their puzzle, and we love that!" Mrs. Stiles said
(She also was thinking in the beginning that the PuzzlePalooza fun was only going to be for new eighth grade students. She is now thinking it would be good for new sixth and seventh grade students.)
If you are a new student to Canyon Vista Middle School and are looking to meet some new people or just looking to have some fun, make sure to stop by the library in advisory to PuzzlePalooza with Mrs. Stiles in the library, enjoy fun 100 piece puzzles and meet some new people.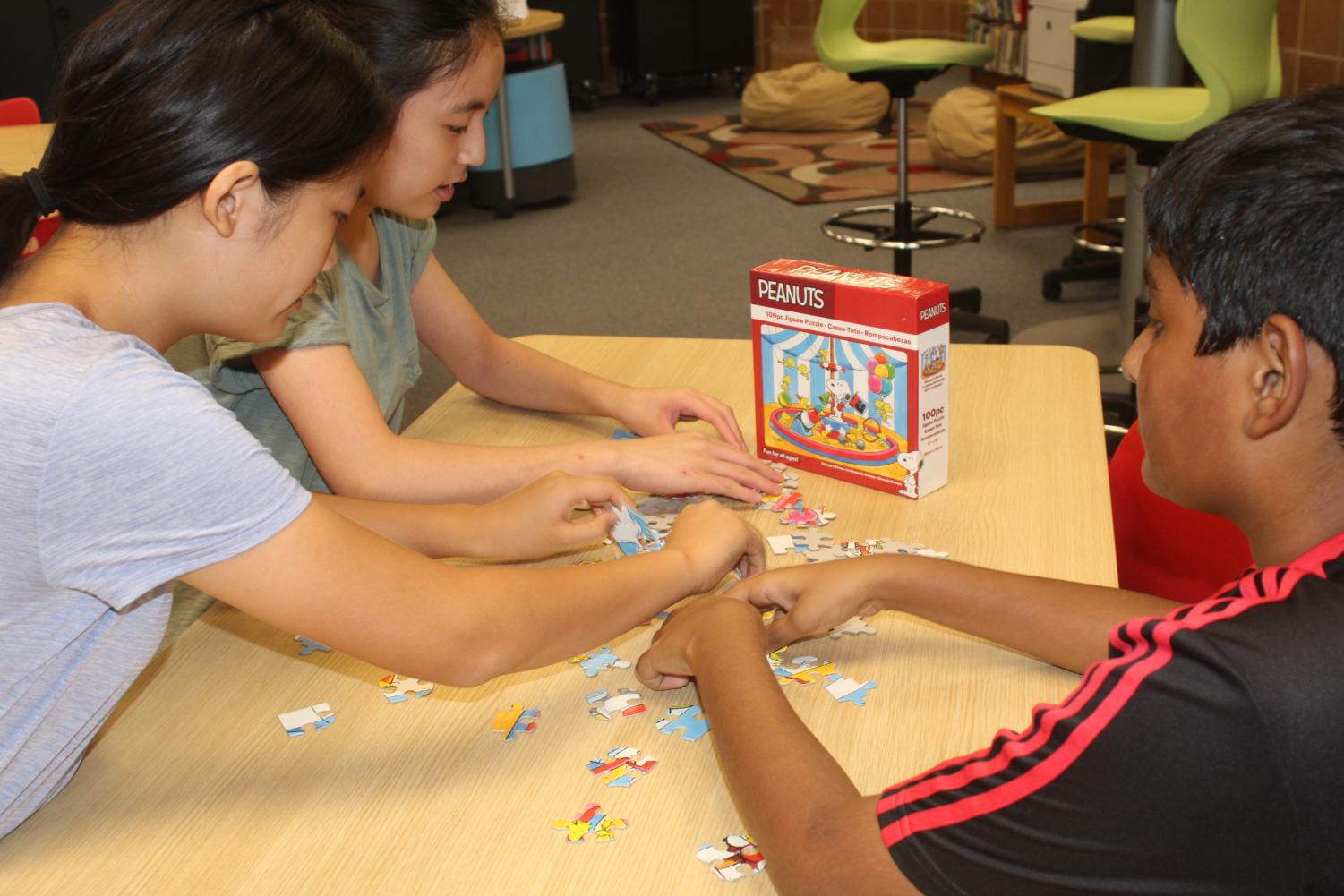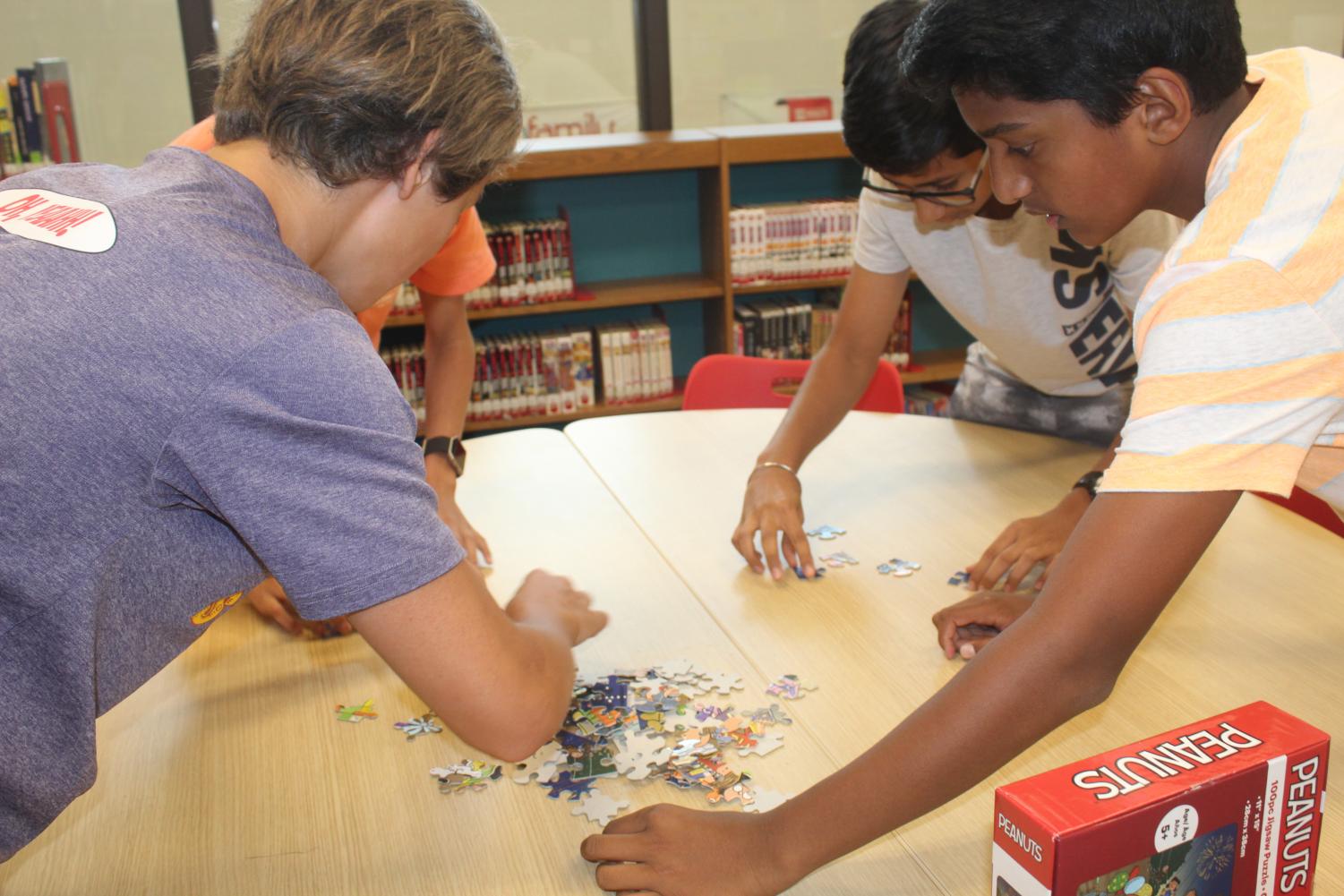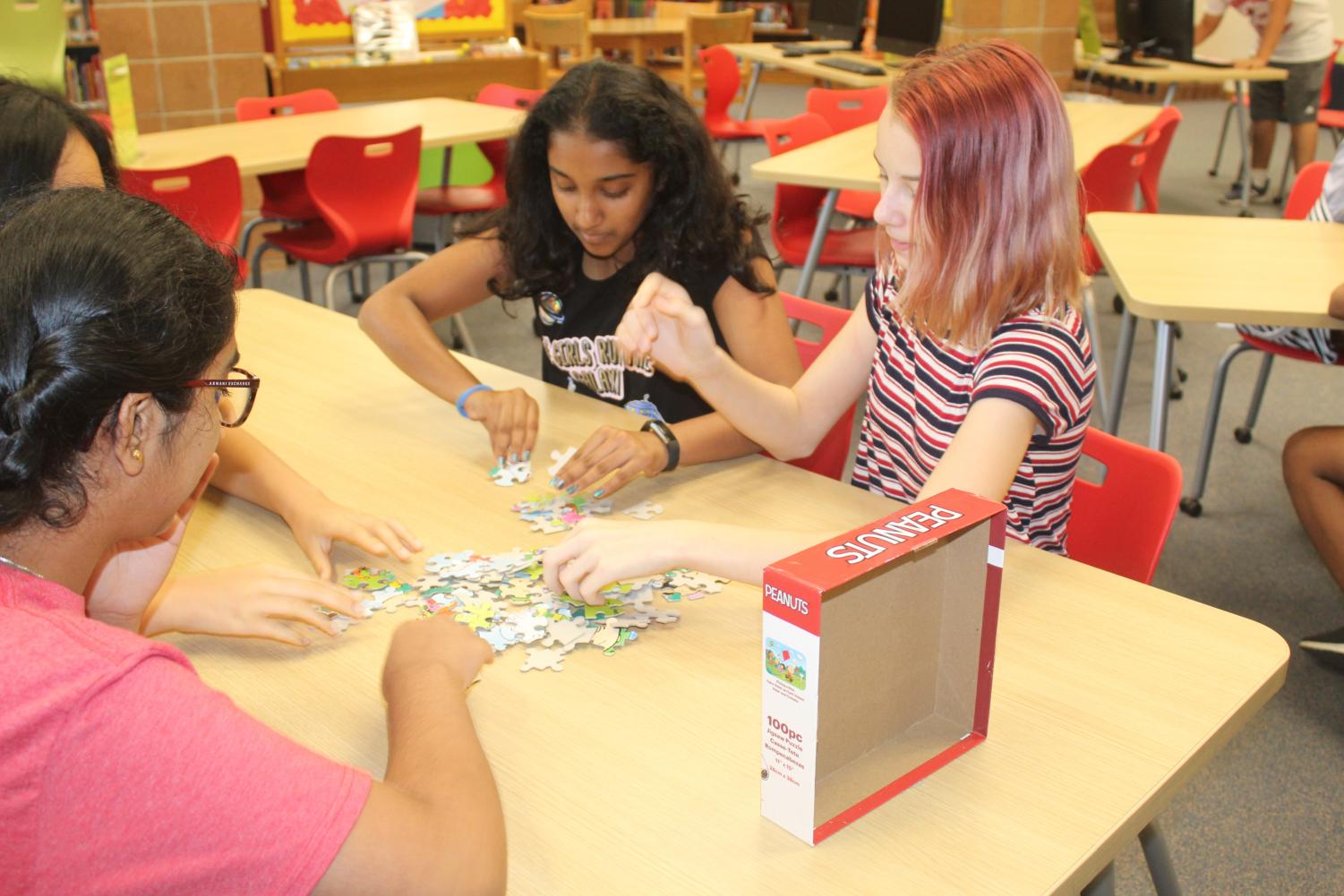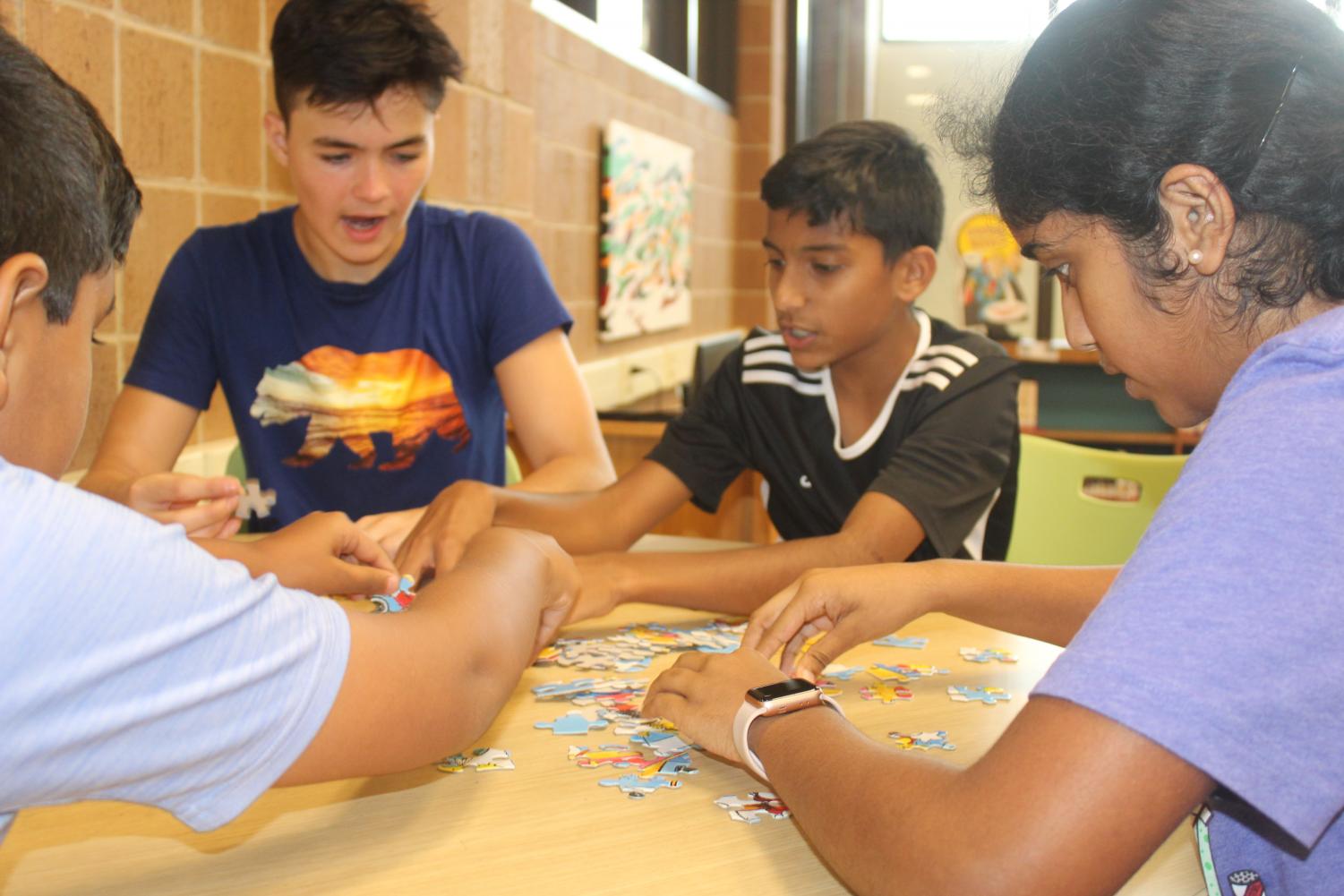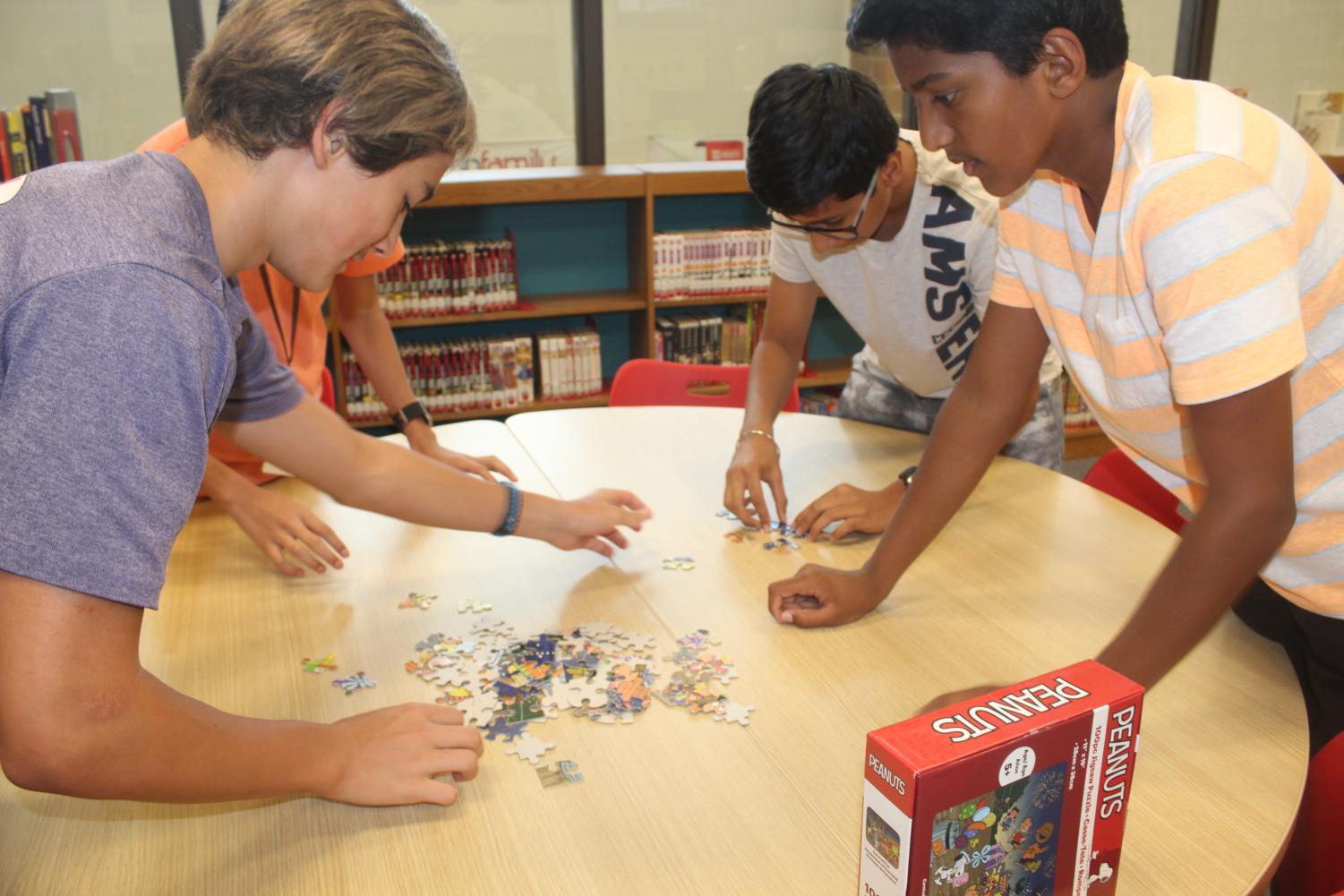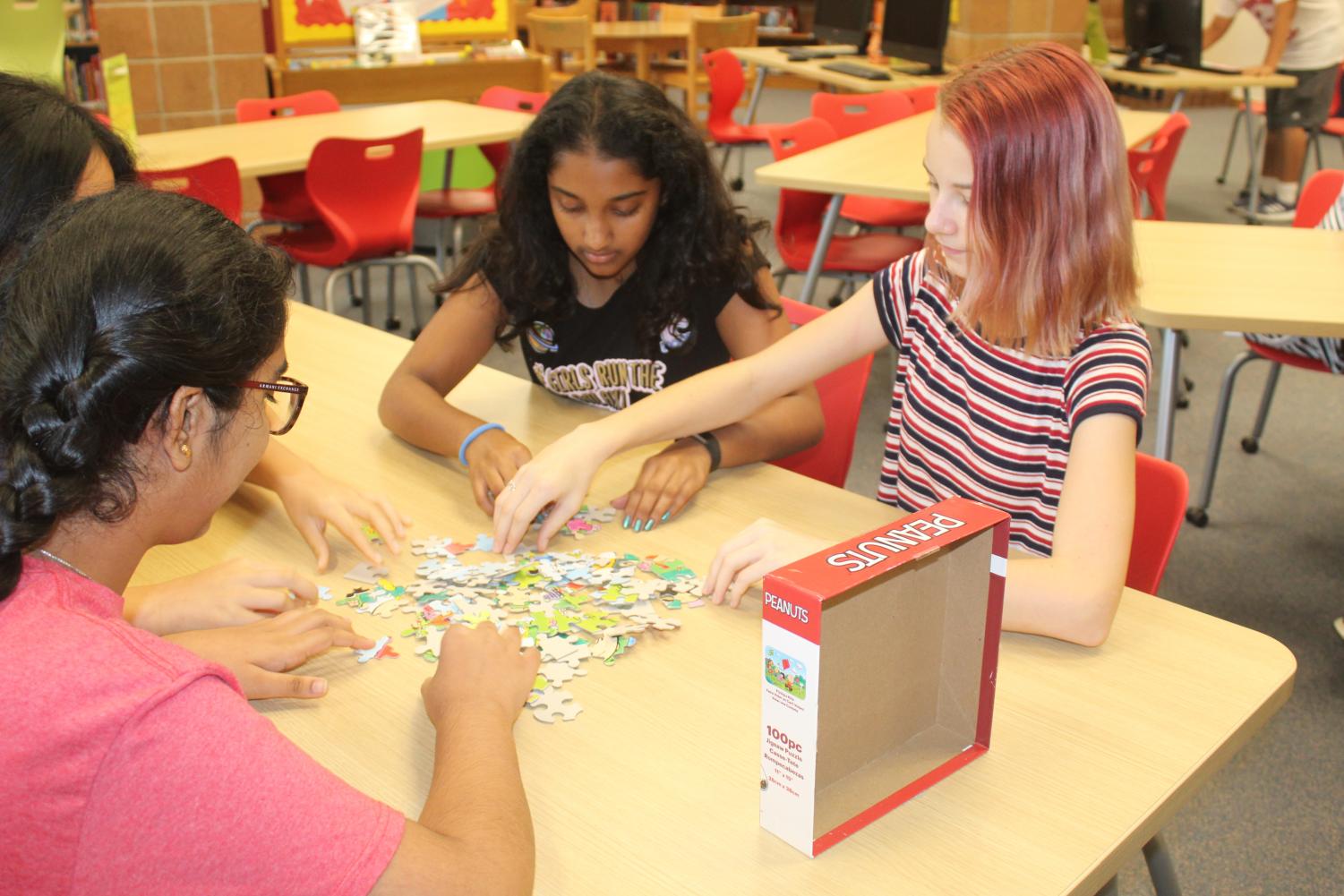 About the Writer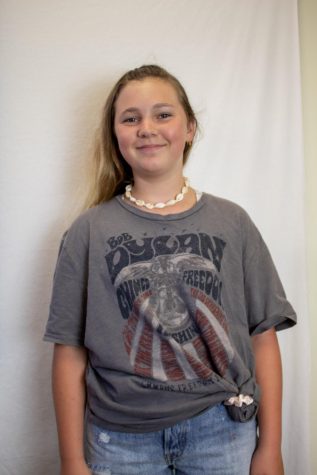 Katie Flannagan, Reporter
Katie was born in Austin, Texas and she has lived here for about eight years. When she was 2 years old, she lived in London, England. She then moved with...