Canyon Echoes Book Club: "One of Us is Lying"
The Canyon Echoes staff is writing book reviews to recommend their favorite books they have read. If you haven't read the previous book review, then check out our dedicated tab to find all the book club reviews we do. If you have any books that you recommend, let us know by commenting below. Letters to the Lost is a fantastic book to check out, but this article is about One of Us is Lying. A taut read to those of you that love a good mystery. If you want to check out this book, it is available in the CVMS Library. First, I will tell you a little about the book, then what other's thoughts were.
Summary
Pay close attention, and you might solve this. On Monday afternoon, five students at Bayview High walk into detention. Bronwyn, the brain, is Yale-bound and never breaks a rule. Addy, the beauty, is the picture-perfect homecoming princess. Nate, the criminal, is already on probation for dealing. Cooper, the athlete, is the all-star baseball pitcher. And Simon, the outcast, is the creator of Bayview High's notorious gossip app. Only, Simon never makes it out of that classroom. Before the end of detention, Simon's dead. And according to investigators, his death wasn't an accident. On Monday, he died. But on Tuesday, he'd planned to post juicy reveals about all four of his high-profile classmates, which makes all four of them suspects in his murder. Or are they the perfect patsies for a killer who's still on the loose? Everyone has secrets. What matters is how far you would go to protect them. 
What I liked
I can't say too much about this one because I will give something away, but I will tell you that this is one of those books you read into the night. It is so good! I loved the writing, and even though it was easier to figure out, it still was an exciting plot that the author created. I liked almost all the characters that were in the book because they were all based on stereotypes. I judged them even before what happened, and because of that, I was guessing almost until the end. A warning: this is a pretty sad book, and it is not for everyone. That being said, the book gets crazier and crazier as the book goes on, so plot twists are a normality in this book. It was engaging because of the structure of the book and how different it was from a typical murder mystery. To figure this out, look out for liars. Because one of them is lying.
Opinions 
Because this book was recommended to me, I want to pass it on. I think that the power of supporting a book is excellent and that when we branch out of our usual genre, we might find something great. Here are some more opinions from Canyon Vista students to read.
"One of Us is Lying is a page-turner. It was both enjoyable and was a thriller premise that had several points of view to keep you guessing."- Molly H. (8)

"The writing style was intense, and the plot twists were very creative. I enjoyed how the author wrote the ending and the characters. I definitely recommend this book."- Christiana S. (8)

"This book is engaging and fast-paced. It really caught me by surprise. A really good ending to a really good book."- Christiana A. (8)
Leave a Comment
About the Contributor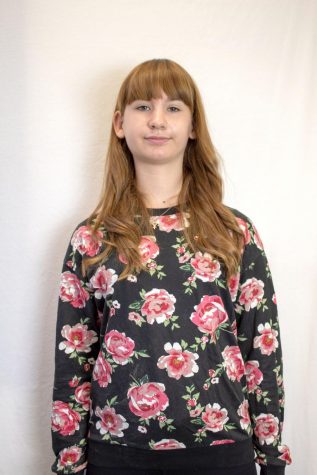 Hadley Norris, Reporter
Hadley loves to do ballet. She also loves writing and hopes to become a journalist when she is older. Her hobbies include baking with her amazing friends,...