Opinion: The Global Giant That Is Amazon
Now that it is 2020, we can look back onto the years of going to the mall with friends and sigh, we can look back and shudder at going out in our pajamas to target when our straightener breaks. Amazon is not only reshaping how we buy goods but the new age of technology means a new way to buy online. Another difference is how fast we get the product shipped to us. Amazon can deliver in one day or at most three. But is all that convenience good? What is happening to stores when people switch to online shopping? Amazon is not small, based in Seattle it has 750,000 employees. Amazon was founded in 1994, and although online shopping was first popular in the 80s Amazon is considered one of the four major tech companies with Apple, Microsoft, and Google. Just like Amazon's logo states, Amazon has pretty much everything from a to z with major discounts. Reviews on the right of the screen let you know what other consumers thought, giving the product a 1-5 star review. Amazon drops the package off right at your door or in one of their Amazon lockers, for free. Because of Coronavirus, Amazon has helped people get the goods they need without the danger of going to the grocery store.
It's All About Connivence
"I think almost everyone has an addiction to Amazon because they make everything so easy. But in reality, Amazon is both bad to their workers and bad for the environment. The packaging is wasteful and is an example of mass production of goods. Convenience plays a huge role because it is so easy for people that hate shopping to shop in the comforts of their own homes, without going to an actual store, they are still getting the products they need, " Cleo Steinhauser (8) said. Online shopping can be so easy but sometimes maybe too easy. People with an addiction to shopping will have a hard time saying no to this app. Programs like Amazon Prime let Amazon customers get music, fast free shipping, movies and shows, plus free books. You do have to pay though, and people do. Not only do Amazon members get the benefit of fast and free shipping but they also can order in just a few clicks. 71% of Americans are Amazon users and of those 46% buy something once a week. The marketing on this app is smart, just like IKEA, they draw you in and you go on an endless loop of stuff you didn't even know you needed. Even though they have issues with treatment of their workers, it is just too convenient to quit. But in our society how important is convenience? Convenience in our world today is really the only thing that matters, convenience is why so many people use Amazon every day. Just like social media Amazon is satisfying even if you don't purchase anything. Browsing and adding purchases to your cart makes you feel accomplished. But why is going to a store different? Sometimes people purchase things they can't even afford, and usually when you are at a store you can stop yourself from buying things or even talk yourself out of that one sweater you don't even need when you are waiting in a long line. But what about trying it before buying? Did we mention you can return it if you don't like it as fast as you bought it? But this is another convenience problem, you have to go to a post office, ship the package, and wait for the refund. Only 5% of their products get shipped back. Which means either Amazon is just a perfect fit or the lack of convenience is getting to people.
The Dark Side Of Amazon
As most Amazon users know Amazon has some weird stuff including plastic baby heads and random pictures that look photoshopped. Can you really trust Amazon to get you the product you ordered with the best quality for that price? So many reviews complain that it doesn't look like the picture or Amazon sent them beans instead of yoga pants. But that is the problem with online shopping. Stores like Macy's or Zara that were once big players in shopping are closing down some of their stores because the new age of online shopping is just opening up. Here are some of the weirdest things that we could find on Amazon:
Amazon is the wild west of off-brand and strange products. Amazon makes it easy to get weird things in only two days! Let's go through the list of the weirdest products you can find online. By just doing a simple search we found a multitude of different products.
1. Burrito blanket
When I first saw this I actually wanted to try it. As a person that is obsessed with burritos I thought this was both fun and comfy. It is exactly what it sounds like. At $18 it is either a waste of money or totally worth it. And the reviews think it's worth it with 6,000 reviews and 4.5 stars this product is really popular. Who wouldn't want to cozy up in this soft shell?
2. Plastic babies
These babies are actually bought quite a bit, and as weird and creepy as it sounds you can make all sorts of accessories with this product. Mainly used for crowns and earrings you can also put them on your shoes. They come in all shapes and sizes some only $12 if you count that as a deal. With 4.5 stars and happy customers you kind of want to buy them to see what all the fuss is about. You get 180 plastic babies, so you can use them on everything you own.
3. Clip on hair extension
Ever need a quick messy bun but too lazy to make it yourself? This fake clip-on wig is the perfect product for the girl that just can't get out of bed! Literally. The weird part about this product is it doesn't really look like real hair which is super creepy. They also are all unnaturally colored so it wouldn't match anyone's natural hair color. With 2,370 reviews and 4 stars you can get this for only $8.
4. Chicken earrings
I don't know why but these chicken earrings make me laugh, they are plastic chickens that you can make into earrings or tie to your backpack. I would wear these in a heartbeat, who wouldn't want plastic chickens hanging from their ears? Not as popular as you might think, you can get this weird product for only $7. I will definitely add this to my wish list. 
5. Face shaper
Do you have a huge double chin and want to get rid of that extra build up fat? This is the perfect product for your face shaping needs! It's not the weirdest product on the list but if you search face shaper on Amazon some of the products look very uncomfortable and not practical, not to mention they all get really bad reviews. The norm is 2-4 stars and a price tag of $15. I think most people would rather have a burrito blanket.
6. For the shower
Are you looking for shower shoes that are shaped like a fish eating your foot? Then this is the thing for you. These are seriously scary and look extremely uncomfortable. But they do come in 5 different colors… they get 4.5 stars and 695 reviews. At only $22 you can shower in style.
7. Coloring books
Bored in quarantine and need something to do while you're stuck at home with your family? Just grab your markers and flip through this strange cat butts coloring book. Perfect for keeping yourself entertained. You would think this wouldn't be a thing but it is perfect for a cat lover and is less than $10. With over 1,000 reviews people really love cat butts.
8. Treat launcher
Are you and your furry friend bored? Just shell out $200 and launch treats at them from the other room! You can even watch on your phone! This is for when you aren't home and want to give your pet the illusion that you are. It is actually a pretty good idea but kind of expensive. The weird part is that you can watch it from your phone.
9. Spa day
Since you'll be spending a lot of time at home why not treat yourself to a relaxing spa experience! This at home sauna will keep you nice and rejuvenated during this quarantine. You zip yourself up into a hot sleeping bag for only $500. Why not actually go to the spa for that price?
Not only do Amazon products ship fast but they promote a culture that is addictive and isn't long term. Convince plays a big role in society today because that is what we value. What if we supported local businesses or organizations with a cause and vision. Is it so wrong to endorse a company like Amazon? Amazon has both improved and made our world worse. They have great products that can better your lives but at what cost? Before Coronavirus I could say this but after I am glad that Amazon exists, it gives thousands jobs and it helps us stand together in such difficult times.
Leave a Comment
About the Contributors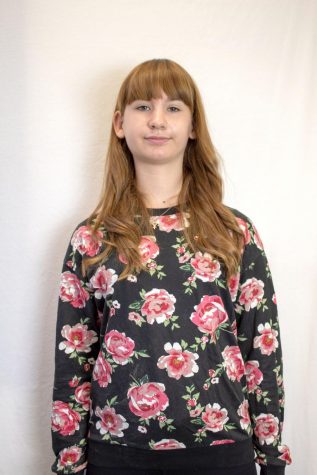 Hadley Norris, Reporter
Hadley loves to do ballet. She also loves writing and hopes to become a journalist when she is older. Her hobbies include baking with her amazing friends,...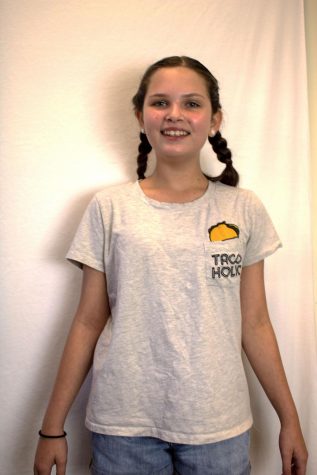 Naomi Nathan, Reporter
Naomi is a Broadway fan. She loves Music, Art, Theatre and so much more!