New Things To Learn When You Have The Time
Now that we have a bunch of extra time on our hands we can try things we didn't have time for before. Our generation is always focused on screens and social media, things our parents or grandparents know how to do, we don't. Here is some things that are worth your time to learn.
1. Cooking and baking
This is the time to learn how to cook if you don't know how. Cooking is a really important skill that many people have lost throughout generations, prepackaged meals make sense on a busy week but when you have time to experiment with a new recipe you should. You can even start a food blog. Making homemade bread is something that is both fun and yummy, but in my opinion nothing is better than something sweet.
2. Sewing and knitting
I know you are envisioning an old woman knitting scarfs on a rocking chair but these two skills are both important to learn. You can make  clothes, learn new stitches, and have a lot of fun. Sewing can help so many people, I encourage learning to make masks for people in your community or start a new craft project that will force you to get off your screen.
3.  Writing letters
When you grow up with cell phones, letters seem less efficient and even pointless but letter writing can make someone's day when you reach out in difficult times. It is a skill. You can learn calligraphy or even write with ink. Letters can say thank you, I miss you, and show support. Remember to reach out.
4. Meditation
Breathing doesn't seem like something you have to work at but using a full breath can help your lungs and heart. Sitting down in a quiet room to take a second by yourself can help. Dealing with stress in a healthy way is important at times like these. After this ends, you can incorporate meditation into your daily routine.
5. Keep a journal
Keeping a journal is another thing to move away from your cell phone. I keep a bullet journal where you can experiment with calligraphy, drawing, and being more organized. In our busy lives we forget to be creative and now that we have more time we can.
6. Garden
It can be so rewarding to grow your own food. Seeing the plants you  grow makes it all worth it, you can even grow food for your neighbors. All you have to do is buy seeds online, use old compost or seeds from already eaten veggies and fruits, and find planters or pots outside, it might be something for you and your family to do together!
7. Learn a new language
Or keep learning your language from school. If you can only speak English, know is the time to branch out and maybe try the language from somewhere you hope to travel. Learning a new language takes a lot of time and practice, but Duolingo makes it really easy to learn a new language from home.
8. Get healthy
Now that you have more time you can focus on making good habits like getting more sleep, eating good foods, and maybe going outside to  play catch with your dogs. You can even wake up early and try other routines beside your normal one to see if you can make your day more efficient.
9. Upgrade your wardrobe
Shopping can be a real money suck, and if you are an emotional shopper then you might have already hurt your wallet. But sometimes getting more isn't the answer. Cleaning out and organizing your closet can save you time and when you get rid of clothes you don't wear it can declutter your mind.
10. Get flexible
Stretching and strengthening your body is just as important as running or the sport you do. Flexibility can increase strength and when you have time off to work on flexibility, day by day you can see massive improvements.
11. Create
Do art, draw with chalk on your driveway, or complete a massive puzzle. Whatever you are doing, be creative and have fun.
13. Read
This is something that everyone should do when we are on break or not, reading is very important and can be really fun if you find a book that you love. You can maybe even read that long series or novel you have been putting aside for when you have more time.
14. Write
Just like reading this is something you do in school but this time you can write whatever you want. A fiction 300 page novel, a memoir, a comic book, whatever you want! Bullet journaling or blogging aren't the only ways to be creative.
15. Get a new pet
We just got chickens and this was the perfect time to do it, we can spend time with them, and really make They are safe and happy. Even if you get a dog or cat getting a new pet can be stressful when you have to go to school and leave them at home but while your home maybe it's time for a new fluffy friend!
16. Connect
Connecting with others is so important when you are in isolation, social media is a great way to do this. Share pictures of what you have been up to or better yet FaceTime a friend. Texting is always good too, send a kind text to your grandma or a friend, be kind, be safe, and try a few of these when you can.
Leave a Comment
About the Contributor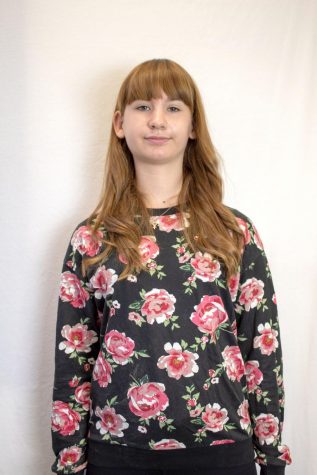 Hadley Norris, Reporter
Hadley loves to do ballet. She also loves writing and hopes to become a journalist when she is older. Her hobbies include baking with her amazing friends,...