Should you Start an Etsy Shop? The Pros and Cons of Etsy
Many people are selling their handmade items on Etsy and making good money off of it, should you start one?
People are always looking for custom or unique products and Etsy is the perfect place for those people to buy things! Etsy is a marketplace for handmade items and it's not that hard to start selling on there. But of course, there have to be drawbacks right? Yes, there are. Here are some pros and cons of Etsy.
Pro: Listings are very easy to make and customize
When you list your products, it's not very hard to if you know a few things like what your product is made of, where you can use it, who/what it's for, what price to set it at, and more. There so many options to add and even product-specific options. For example, if it is jewelry what type of stones are on it. You should also add tags to get your product found easier. There are many options on Etsy and taking time to learn a little about everything can make your listing be found easier and help your customers.
Con: There are a few listing fees
When you publish a listing and someone buys it, Etsy will charge you 20 cents per listing. If your listing has been on Etsy for more than 4 months, you will either be given the options to be charged 20 cents to renew it, or it will happen automatically. I personally make sure the listing renewal isn't automatic, but manual because many of the products my mom makes are meant for one event so it wouldn't make sense to activate them when the event is so far away. I know many huge Etsy shops have it on automatic, but of course the point is that Etsy isn't free to use.
Pro: You're your own Customer Service
One of the most annoying things on other online shops, for me at least, has to be customer service. Some customer services make you wait for hours and hours and it's so annoying! On Etsy, you don't have wait and Etsy makes it easy as a seller to answer customers questions. It kind of works like a messaging system. It's pretty easy too. There are a few pre-written messages and you can do a lot of things through it.
Con: You're your own Customer Service
Being your own customer service is good but it has a few drawbacks. It's important to respond to the customer quickly or else they might lose interest and go buy something else. Also, it's important to not confuse the customer. You need to know your product like the back of your hand so you can answer questions to the best of your ability.
Of course, there have to be a few drawbacks but the fruit at the end is sweet. I'd say before starting your shop, don't worry too much about these things but keep them in your mind because there might a time you'd need to know these tips and tricks.
Leave a Comment
About the Contributor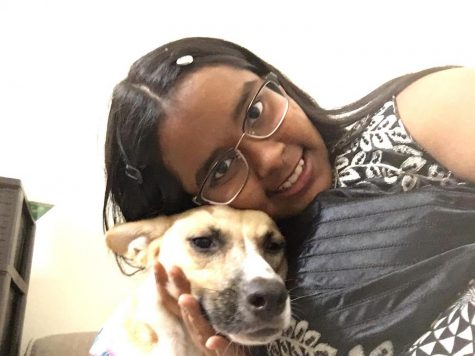 Shristi Dayal, Reporter
Shristi loves everything music, dog, and anime related. An ideal day for her would be to go to an arcade and listen to music.