Why Are Vocaloids the Next Thing in Music?
Vocaloid is a singing voice synthesizer and here are a few of students' favorites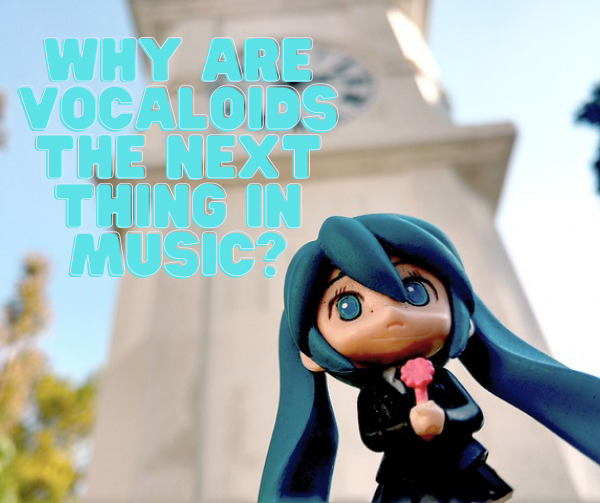 Music has come longs ways in terms of the technology and materials artists can use to make catchy and addictive songs with their voices and a good beat. There has been a certain type of music though that doesn't need a human voice perse, but rather the computer can sing on its own. To understand vocaloids we need to understand how that tech works, and how vocaloids are used with it.
How the technology works
In 2000, the company Yamaha released its product called Vocaloid, which could basically make a computer sing. So basically a Vocaloid is a singing voice synthesizer that was released in 2004. By entering lyrics and melodies, you can make your own Vocaloid songs! The voices are provided by a voice provider who records multiple different words and sounds to make those lyrics work. There are multiple different types of voices that people can use to create these songs. After the songs, the actual character that sings is designed by an artist and then animators make those characters come to life. The first Vocaloid software didn't actually come from Japan but the Vocaloids from Japan became the most popular worldwide.
Another cool thing about Vocaloid is that you can buy the software and also the voice boxes and make your own songs with an actual vocaloid's voice. The character models for most vocaloids are also easy to use so you can find a lot of Vocaloid songs that are actually made by fans.
Popular Vocaloids
Hatsune Miku
Kagamine Rin
Kagamine Len
Meito
Kaito
There are also a lot of other vocaloids as well but those are a few
Listening to a few Vocaloid songs – My review
I have never listened to any Vocaloid songs so all the songs I'm going to listen to are recommended from this video. I also asked one of my friends for her opinions on the songs as well.
1.Giga & KIRA – 'GETCHA!' ft.初音ミク & GUMI
This sounds like a song I would listen to any day, I honestly really like it! It's very catchy and I love the beats to it as well. It's definitely going to be stuck in my head, in a good way.
"The song does sound good but it gets very repetitive."
This is a song that's very chill but upbeat at the same time and it's pretty good. This sounds a little more robotic than the last song but that's just a part of Vocaloid being a computer singing!
"I listen to a lot of songs like this so I liked it."
3.KIRA – Digital Girl ft. Hatsune Miku
I really liked this song a lot! I also liked the meaning behind the song, since she's digital what's really real? I might just go check out KIRA's other songs as well. This song is also great for those who want to listen to songs they understand since the whole song is in English.
"The song is ok but gets repetitive at times."
4. PinocchioP – The World Hasn't Even Started Yet / ピノキオピー – セカイはまだ始まってすらいない
I really love the bright beat of this song and how it means that all our hardships are nothing because the world hasn't even started yet and good things are coming our way.
"The sound was a little everywhere but it's alright."
5.DECO*27 – needLe feat. Hatsune Miku
This song is pretty sweet from the lyrics to the song itself.
"I'd listen to this song from time to time."
6. Mitchie M – Newly Edgy Idols feat. Hatsune Miku, Kagamine Rin, Megurine Luka, Meiko
This song wasn't really my jam but I still like the various elements of the song, like the lyrics talking about rebelling from their companies.
"I liked some parts of the song."
7.PinocchioP – Because You're Here
From the lyrics I can tell the song is about the rise of vocaloids. I really like this kind of song and I can see myself listening to it many times!
"I would listen to this song many times on repeat."
Conclusion
I can really see why people would love vocaloids so much after learning more about them. Their music is so amazing and catchy, even if there is a language barrier sometimes. I wonder if there will ever be a day where an A.I can make a song all by itself without any help. I'm sure that might be a while to happen so I'm going to go listen to some more Vocaloid songs.
Leave a Comment
About the Contributor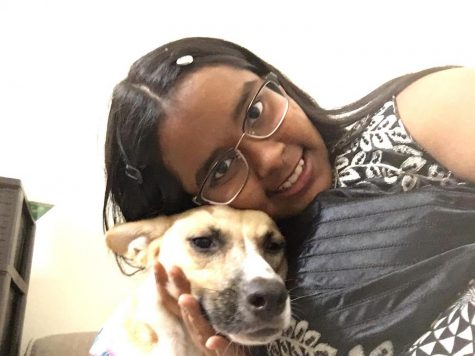 Shristi Dayal, Reporter
Shristi loves everything music, dog, and anime related. An ideal day for her would be to go to an arcade and listen to music.