Minecraft Steve Announced as the Newest Fighter in Super Smash Brothers
Alex and a Zombie and an Enderman shall also be joining the roster,
Minecraft has taken the world by storm, with over 126 million players. It's done it all- books, plushies, spinoffs, a movie in the works- it even get used in classrooms! But on October 1st, it was revealed to the world that he would be part of the biggest fighting game around, Nintendo's Super Smash Brothers, cementing Minecraft as one of the biggest games ever.
This was huge news. Twitter's website couldn't even handle it. Steve was a request for years to join the roster, and he was finally in. If you don't play smash brothers, you may be confused about why people are freaking out over this. Here's why- Super Smash Bros is Nintendo's biggest crossover, with over 70 fighters classic characters like Mario and Sonic brawling it out in the iconic series. Now Minecraft is in the game, which means we can finally see who would win- Steve or Donkey Kong.
But one of the key takeaways here is that Minecraft is owned by Microsoft. This now makes 2 Microsoft representatives in Smash Brothers, with the other being Banjo-Kazooie. Sony, Microsoft's biggest competitor has never had a character in Smash Brothers. This could be the beginning to a relationship between Nintendo and Microsoft, so don't count out seeing Mario on Xbox or Master Chief on the Switch.
There is still four spots left on the fighters pass, so who could be next? Guess we will have to wait and see.
About the Writer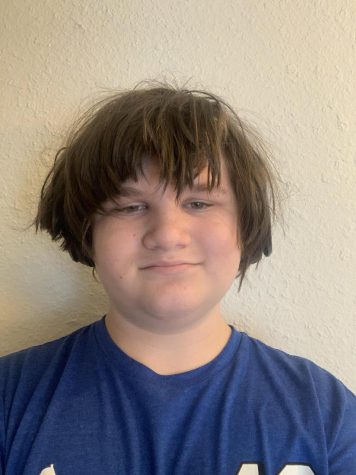 Nathan Spector, Reporter
Nathan Spector is a teenage student at CVMS. He has chickens, a turtle, a dog and a hamster. He also watches wrestling and play Overwatch. He also likes...