Ranking the Billboard Hot 20 (Week of 10-19)
I check out and review the top twenty songs, according to Billboard.
Every week, Billboard releases a hot 100 list. This week, I shall rank the top 20 songs, from worst to best, each one in a different tier. The tiers are (from best to worst tier): Best Song, Great, Good, Meh, Bad, Awful, Worst Song. Now that we've gotten that out of the way, let's get on with the rankings. (Of course, this is my opinion, and not facts. Music is subjective.)
WORST SONG
20- Savage Love by Jawsh 365 and Jason Derulo and BTS
Dear lord, this song. From the cheesy "JASON DERULO" line at the beginning, to the beat (which isn't even that good in the first place) which was originally stolen until Jason put Jawsh 365 as a feature on the song, this song is just a walking train wreck. Jason Derulo hasn't made a good song in years, and the streak continues in Savage Love. Two year old me could have made something better.
AWFUL
19- WAP by Cardi B and Megan Thee Stallion
WAP is a song. With a bad beat. Next.
18- Go Crazy by Chris Brown and Young Thug
If this song was only Young Thug, I'd be a happy man.
17- One Of Them Girls by Lee Brice
The return of Bro-Country. I didn't miss it.
BAD
16- Lemonade by Internet Money & Gunna Featuring Don Toliver & NAV
Song producer: "So how much auto-tune do you guys want?"
Internet Money: "Yes."
15- Whats Poppin by Jack Harlow Featuring DaBaby, Tory Lanez & Lil Wayne
The original song would be in the top 5. This remix sucks.
14-Before You Go by Lewis Capaldi
This song is really, really, really good at being a "wounded puppy" type song. A wounded puppy song is a song that gives out the attitude that the singer is like a wounded puppy. The thing is, being a good wounded puppy song doesn't mean it's good. This might be the one song I will never ever go back to listen to on this list. All of the other bad songs at least have some sort of thing that makes you go "oh, that's nice", but not this one.
Meh
13- I Hope by Gabby Barrett Featuring Charlie Puth
This song is a slug to get through. The message of the song is really eh, and Charlie Puth really doesn't help. Gabby Barrett isn't half bad, but Puth has always had a bit of a whiny voice, which I think is unbearable at times.
12- Wonder by Shawn Mendes
I'm not mad, just disappointed.
11- Laugh Now Cry Later by Drake and Lil Durk
I really wished this was Lil Durk featuring Drake, and not the other way around.
Good
10- Mr. Right Now by 21 Savage & Metro Boomin Featuring Drake
This just a worse version of Runnin. Still good though.
9- For The Night by Pop Smoke featuring Lil Baby amd DaBaby
This song is really slow at first, but then it really takes off. DaBaby is pretty good on it, but Pop Smoke has the best performance.
8- Holy by Justin Bieber featuring Future
This is the best Justin Bieber song I have ever heard.
7-Runnin by Savage & Metro Boomin
This is a really, really solid rap song.
6- Dynamite by BTS
When I first heard this song, I really enjoyed it. But then I kept hearing it. This song is good, but so, so, so repetitive. After the 3rd or 4th time, it starts to become unbearable. This song is still good, but I can't listen to it for a good six months.
Great
5-Glock In My Lap by 21 Savage and Metro Boomin
Another really solid song from 21. I really like Metro on this.
4-Rockstar by DaBaby featuring Roddy Ricch
This beat is really, really, really good. I also think the message is a good one, but I'm not going to get political. I really enjoy it. It's a really good song to sing in the shower, or just listen to while you are working out. I like it, good job DaBaby.
3- Watermelon Sugar by Harry Styles
This is the song of the summer. Even though it's fall, I like to think about Summer 2019, when it wasn't 2020.
2- Blinding Light by the Weeknd
How is this song so good? I used to despise The Weeknd, but his latest album … just wow. This music is so good.
BEST SONG
The number 1 song for me is…..
Mood by 24kGoldn and ian dior!
This song just flows perfectly. There's nothing else to describe it. It's just so good. Number 1 on the charts, and number 1 on my list.
Well that's been my list, you can agree with me, or you can disagree. That's the fun thing about music! We all have different tastes.
This was Nathan, and that was my ranking of the Billboard Hot 20!
About the Writer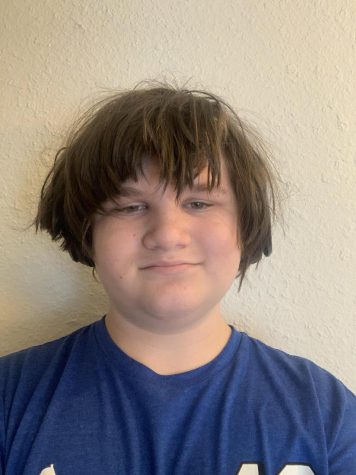 Nathan Spector, Reporter
Nathan Spector is a teenage student at CVMS. He has chickens, a turtle, a dog and a hamster. He also watches wrestling and play Overwatch. He also likes...