Five Bands That Are Keeping Punk Alive
Hardcore punk seems like a thing of the past to many, thriving in the age of Nirvana during the 80's and 90's. But not everyone has abandoned ship for million-dollar pop, here's five bands that are still cranking out punk as of 2020.
1. Green Day
Kicking it off with a legend among legends, Green Day is perhaps the biggest name in the punk scene altogether. Formed in 1986, three original members remain in the band since their formation: Tre Cool (drummer), Mike Dirnt (bassist), and the recognizable Billie Joe Armstrong (vocalist/guitarist). Their major-label debut album, Dookie, was released in the spring of 1994. With the help of MTV, an American cable channel, the album's initial single, Longview, became a major hit. 26 years later they're still releasing absolute bangers, unleashing two full albums in 2020 alone plus a new single on February 21, 2021. Unphased by the rise of pop and modern genres, Green Day remains the 174th most popular artist on Spotify as of February 23, 2021. If you haven't heard of these punk veterans already, check them out for a fresh taste of modern punk and a touch of nostalgia.
2. NOFX
Another long-time punk veteran, NOFX was formed in 1983. The initial trio included Fat Mike (bassist/vocalist), Eric Melvin (guitarist), and Erik Sandlin (drummer). Their massive success happened to coincide with other bands at the height of the punk rock era, including Green Day. Dissimilar to their major-label friends, NOFX has never been signed to a major record label. Despite this, they have managed to sell over eight million records worldwide. This makes them one of the most successful independent bands of all time. Their 1994 studio album Punk in Drublic was their rise to fame, receiving a gold certification from the RIAA. Releasing two singles in 2018-19 after their last studio album, they've kept their name known among the modern punk scene. A new studio album has been announced by NOFX, arriving on February 26, so mark your calendars.
3. Descendents
As the last member of the old punk scene on this list, Descendents have been around for a while. Frank Navetta, Tony Lombardo, and Bill Stevenson formed the band in 1977 and acquired a school friend of Stevenson's, Milo Aukerman, as a singer in 1979. Descendents soon became a force in the developing Los Angeles hardcore punk scene and took on a political tone to some of their sounds. The band released six studio albums between 1982 and 2004 before going on a 12-year hiatus. They returned with their seventh and last full studio album, Hypercaffium Spazzinate, in 2016. In the absence of a studio album, Descendents have released some very political tracks in recent times. They tackle the election in their 2020 EP Suffrage and internet toxicity in their 2021 single That's The Breaks. They've definitely still got it.
4. PUP
Now breaking into the brand-new punk scene, PUP is a Canadian rock band formed in 2010 in Toronto, Ontario. They originally fashioned the name Topanga before switching to PUP, an acronym for "Pathetic Use of Potential". All four of PUP's original members are still together, composed of Stefan Babcock (vocals/guitar), Nestor Chumak (bassist),  Zack Mykula (drummer), and Stevie Sladkowski (guitar). They debuted their self-titled album in 2013 and signed with SideOneDummy Records, soon re-releasing their debut album in 2014. PUP released their studio album The Dream is Over in 2016 and Morbid Stuff in 2018. Since then, they've released plenty of new material. The band released a live album on their Bandcamp site that was only available for one day, called Live at The Electric Ballroom on July 3, 2020. PUP also released a brand new EP in October 2020 and a couple of singles, showing no sign of stopping.
5. Warish
Fashioning heavy distortion and loud vocals, Warish is bringing raw punk back to the modern scene. Led professional skater Riley Hawk, Tony Hawk's son, they dub themselves as "low budget horror-rock", emphasized by their apocalyptic album art. Warish recently formed in California with vocalist and guitarist Riley Hawk, drummer Bruce McDonnell, and bassist Alex Bassaj. They quickly found out what their sound was and debuted with their self-titled EP in 2019. The band released Fight and Human Being before showing off the full EP. Another EP, Runnin' Scared, soon followed, releasing on May 31 on RidingEasy Records. Warish has released one full-length studio album in 2019 titled Down in Flames. Singles and EP's seem to be their forte though, releasing Woven in 2020 and two teaser songs for their next studio album Next to Pay this year. Stay tuned for more from this horror-punk up-and-comer.
Leave a Comment
About the Contributor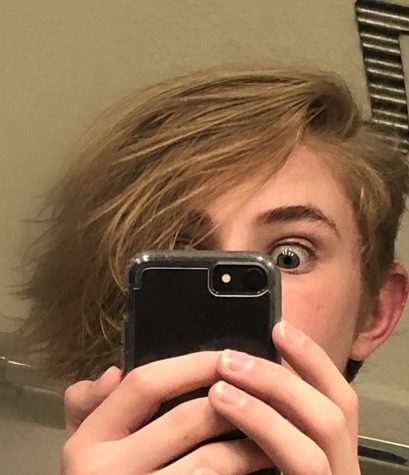 Milo Catuogno, Reporter
Milo Catuogno is big into games and Esports, and really enjoys sharing and spreading info, updates, and controversy about organizations, games, and game...