The New Teacher: Ms. Moore!
This year our school has a new art teacher! Her name is C. Moore. Here are some things you should know about her path to being a teacher at CVMS through an interview:
Why did you choose to be a teacher?
Ms. Moore's art teacher, Mr. Perez, inspired her to continue working on art even as an adult. She worked with kids at summer camps and enjoyed it, so she decided to combine her two passions and become an art teacher.
How long have you been teaching?
This is Ms. Moore's first year as an official teacher, and we should be honored she chose CVMS. However, she has plenty of experience from a year of substituting at another middle school. She has also volunteered at camps, fairs, and many other programs. She has worked with students of all ages, from 3 to 21.
Why did you choose Canyon Vista?
Ms. Moore chose CVMS for her first year as a teacher because she has noticed something special about us. The students love fine arts, like choir, band, theater, and art, and Ms. Moore thinks that since we are so excited to learn and practice all kinds of fine arts, we are worth teaching. We also have installed art tiles in the ceiling, and those are Ms. Moore's favorite things about our school.
Why did you choose to teach art?
Ms. Moore's favorite subject in school was art, which I'm sure is true for a lot of students as well. Her middle school didn't offer art as an elective, so she could only learn art in high school. Ms. Moore feels that art is a way to escape from everyday problems, and it's very soothing as well.
Have you taught any other subjects?
Ms. Moore's time as a substitute allowed her to experience teaching all kinds of subjects. She admits that in some she wasn't able to help them as much as she wanted to, but thankfully she is fully capable of teaching art!
What have you learned from your time as a teacher?
Ms. Moore has learned to not underestimate anyone. She thinks that sometimes we put people into boxes and make assumptions about who they are, and I agree. She says, "No person is the same, even if they come from the same background. We all think differently! And that's what makes us special."
What's your favorite memory or experience as a teacher?
Ms. Moore's favorite experience as a teacher is when her students open up to her and tell her about their lives. She loves hearing about their goals, stories, and thoughts that they have.
I'm sure that Ms. Moore will be an amazing addition to the staff, and Ms. Moore, I hope Canyon Vista makes you feel welcome!
Leave a Comment
About the Contributor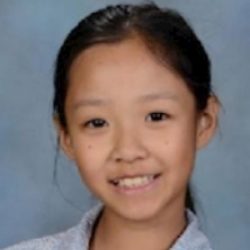 Lily Wang, Reporter
My name is Lily. I'm a seventh-grader at Canyon Vista Middle School. I'm in the Journaling News-Media Production class.