BTS, the Leader of K-Pop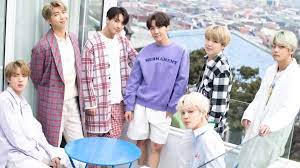 K-pop, meaning Korean popular music originated in South Korea, is influenced by styles and genres from around the world, like pop, jazz, hip hop, electronic dance, country, and rock. If you are a k-pop fan, you should read this article and find out more about it.
Modern k-pop culture began in the 1990s, as K-pop grew into a subculture that amassed enormous fandoms of teenagers and young adults. The word k-pop became popular in the 2000s. Before that, Korean music was called gayo, or 가요. In 2019,  K-pop ranked number six among the top ten music markets worldwide,  according to the International Federation of the Phonographic Industry's Global Music Report 2019, with artists like BTS leading the market growth.
BTS, also known as Bangtan Boys (방탄소년단), meaning "Bulletproof Boy Scouts, is a k-pop boy band that was created in 2010.  The members are Jin, V, Jungkook, Jimin, suga, RM, and J-Hope. According to J-Hope, the name represents the group's desire to block out stereotypes, criticisms, and expectations that aim at adolescents like bullets. They also c0-writes and co-produce many of their songs. 
BTS began its formation in 2010 after Big Hit Entertainment CEO Bang Si-hyuk met with the group leader RM, and was impressed by his rap skills. On June 12, 2013, BTS released their debut single album "2 Cool 4 Skool", which reached the top five in South Korea on the Gaon music chart. That is their School Trilogy. The second song of the School Trilogy is "O!RUL8,2?", which was released in September 2013. That same month, BTS starred in their variety show, SBS MTV's Rookie King Channel Bangtan, which members parodied variety shows such as VJ Special Forces and MasterChef Korea. At the end of 2013, BTS won several New Artist of the Year awards, including the 5th Melon Music Awards, 28th Golden Disk Awards, and the 23rd Seoul Music Awards. 
The last song of their School Trilogy, "Skool Luv Affair", was released in January 2014 and topped the Gaon Album Chart. It also marked BTS' first appearance on Billboard's World Albums Chart, peaking at number three. The album was supported by the singles "Boy in Luv" and "Just One Day".  Following "Skool Luv Affair"'s release, they had their first fan meeting in Seoul. That July, BTS held their first concert in the United States in West Hollywood for free. In 2014, BTS released their first Korean studio album,  "Dark & Wild", which peaked at number two in Korea. It was supported by two singles, "Danger", and "War of Hormone". Also, their first Japanese studio album, "Wake Up", was released in December 2014. And In September 2016, BTS released their biggest hit album, "Blood Sweat&Tears", which received a music chart all-kill in South Korea. Their worldwide success is continued until now, and the latest song is "My Universe".  And currently, it turned out that the highlighted part of the dance of BTS's song, "Permission to Dance", was silent language. Check their official website to find out more.
Leave a Comment
About the Contributor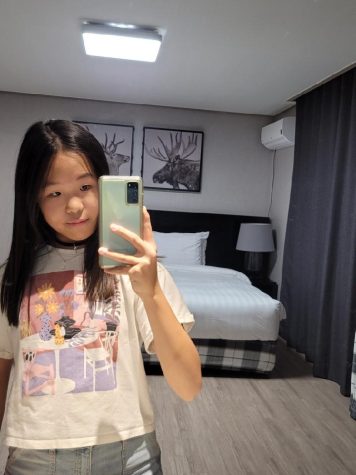 Jasmine Choi, Reporter
My name is Jasmine, and I am currently the copy editor in News Media class. I like reading, art and swimming.