Essential Stationery
For school and everyday life
Though many people are becoming more and more dependent on the use of devices, there are still some who prefer using paper and pencil. While they may use the old-fashioned way, they don't necessarily have to use it in a boring manner. There are notable pieces of stationery that are rather lovely looking. Some people like using plain ones. There are also people who enjoy using pretty stationery, just for the sheer fun of it. Regardless of the reason, this article is for those who are looking for their own stationery.
☆๑ Pens ๑☆
Pens have abundant variety. There are black pens, colorful pens, color blended pens, etc., etc. A pen that is widely sought after is shown above. Muji pens are just basic black pens, however, they are also of very good quality. Pens are essential because there are times when you need them: whether it is to write an official document or finish the final draft of a project.
☆๑ Mechanical Pencils ๑☆
Pencils are useful for things like writing essays or notes – they are vital, especially at school. Mechanical pencils are easy to use, because their lead can be replenished, and they don't reduce in size.
☆๑ Lead Refill ๑☆
This should be obvious. If you have a mechanical pencil, you need some lead to refill it. Luckily, these are cheap.
☆๑ Notepads ๑☆
Aside from the regular school notebook, notepads can certainly be useful to write down homework and important event dates.
☆๑ Erasers ๑☆
Making mistakes while writing is inevitable: Erasers help you undo them. Some erasers can also erase marker or pen marks.
☆๑ Markers ๑☆
While they aren't necessary, markers add a bit of color to everything – class notes, art, assignments, and more.
☆๑ Rulers ๑☆
It isn't easy to draw a line properly without a ruler. Rulers are even more called for when you get to Geometry or Algebra, for graphing or drawing shapes.
☆๑ Pencil Case ๑☆
Lastly, pencil cases for those who are organized. Pencil cases make cluttered stationery a bit easier to find.
Leave a Comment
About the Contributor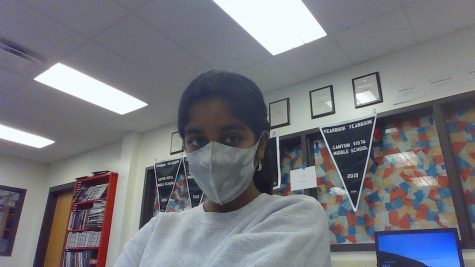 Divya Shankar, Reporter
I'm in eighth grade - I love writing, taking and editing pictures, and watching movies