Taylor Hawkins Death
On March 25th, 2022, we unfortunately lost one of the best drummers of our time. This article is dedicated to Taylor Hawkins.
As stated above, on March 25th Taylor Hawkins died. He was the drummer of the rock band Foo Fighters. Hawkins died on tour, in Colombia. He was in his hotel room and was having chest pains. Eventually doctors and health personnel arrived; but he was unresponsive and CPR didn't work on him. He was pronounced dead in his hotel room at age 50. Hawkins was found with many drugs in his system when he died; such as opioids, THC (a compound in cannabis), and antidepressants. Although those drugs were in his body when he died, there is no way of knowing if that killed him or something else. On March 25th, The Foo Fighters official Twitter announced he had passed away. That night, the concert that they were supposed to play at was turned into a candlelight vigil.
Thankfully, there were many tributes to his death. Lots of celebrities gave their respects; such as Ringo Starr, Ozzy Osbourne, Mick Jagger, Jill Biden, Rick Astley, and Conan O'Brien. Elton John had recently worked with Hawkins on their album The Lockdown Sessions, and he did a rendition of Don't Let the Sun go Down on Me in his honor. Miley Cyrus had also worked with him on an album, and dedicated her Brazil Lollapalooza performance to him. Chris Martin from Coldplay dedicated a concert in Monterrey to him. And of course, at the 64th annual Grammy Awards, a blend of montages and interviews, they created a cover of My Hero, by Foo Fighters in his memory.
For me, this was incredibly depressing. Foo Fighters was one of the first bands I have ever listened to in my life. This hit me and my father on a personal level. My condolences to Foo Fighters, and rest in peace Taylor. You were our hero.
Leave a Comment
About the Contributor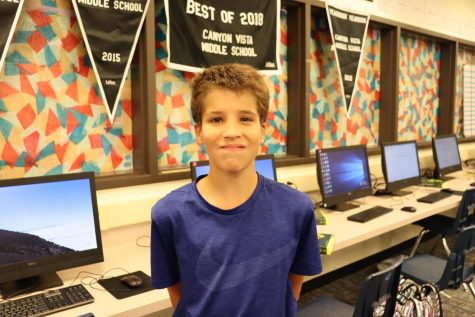 Ivan Schere, Reporter
I am Ivan Schere. I have a cute dog and I am lame and sarcastic.