Popular Games on Nintendo Switch
From nostalgic to recently released, here are some of the best games ever made for Nintendo Switch
Do you have a Nintendo Switch? Chances are, you know somebody who owns this amazing game console. The Nintendo Switch has revolutionized gaming for everyone. With unlimited game choices, your family and friends will enjoy it no matter what, so it's definitely worth your time. Click the image above to see some more games you should buy.
Other than the ones shown above, there are many more great games for Nintendo Switch. What you should buy depends on your preference of age, gameplay, graphics, and more! To have a perfect Nintendo Switch experience, just keep trying games until you find your favorite. Then, you can enjoy endless fun with whoever you play with.
Thank you for reading to the end! For more amazing articles, please visit canyonechoes.org and support the staff of Canyon Echoes News from Canyon Vista Middle School.
Leave a Comment
About the Contributor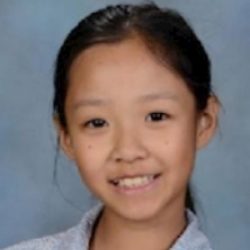 Lily Wang, Reporter
My name is Lily. I'm a seventh-grader at Canyon Vista Middle School. I'm in the Journaling News-Media Production class.