Halo Top Birthday Cake Ice Cream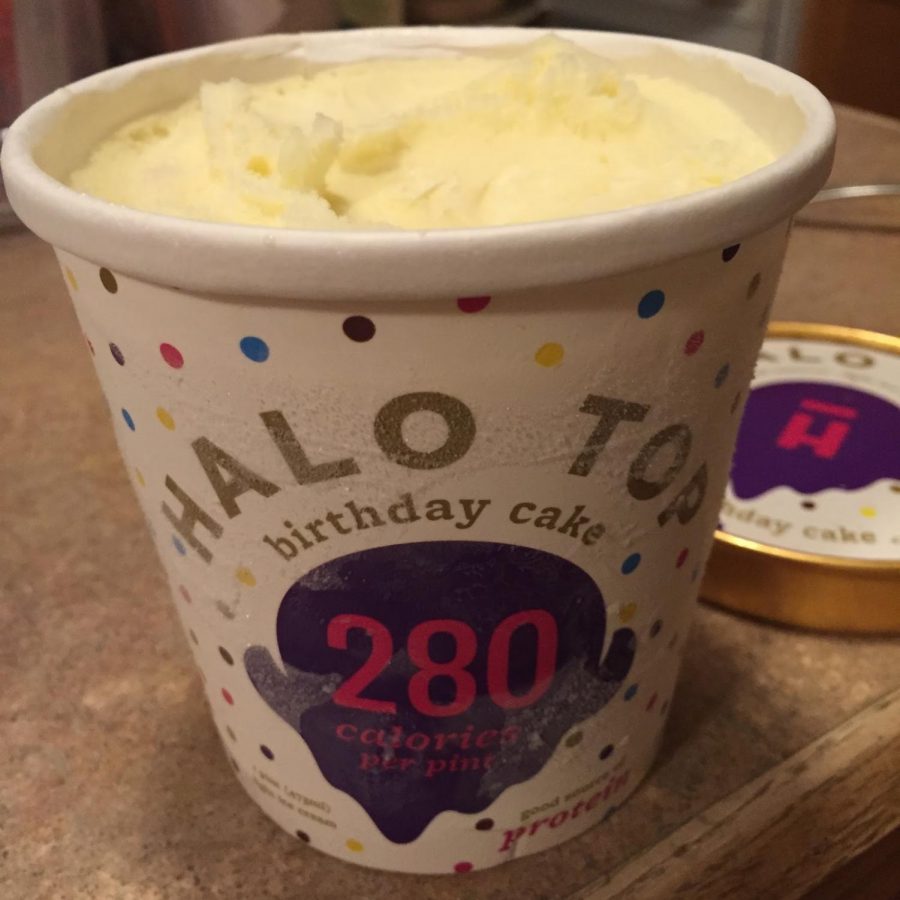 This week I decided to try Halo Top Ice cream. I tried The flavor Birthday Cake and I was very impressed with it's packaging, health, and taste.
First off I was very impressed with the Packaging of the Ice Cream. Once you open the lid you see a gold colored aluminum that reads "stop when you hit the bottom".Then displaying Halo tops social media platforms. This may seem like a small and unimportant detail but these types of things really matter when it comes to presentation and cleanliness. I would give presentation 10/10.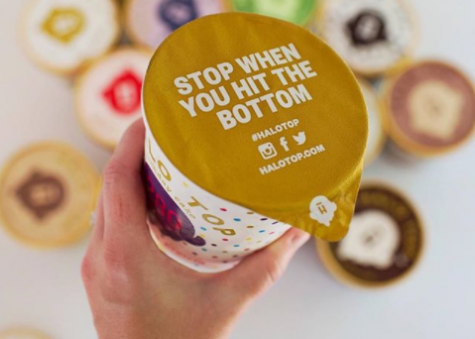 Now on to Health, Halo Top is known for being a protein and low calorie Ice cream. As you can see The Birthday cake flavor has 280 calories (per pint) and the rest of their flavors are in that ballpark.Each pint has 24 grams of Protein. And about 20 grams of sugar per pint. You might notice the text on the side of the tub, it mentions that Halo top Ice cream may freeze harder than other Ice creams because they don't you artificial softeners.Did I mention that Halo Top Ice cream Has no high fructose Corn syrup? I am giving Health another 10/10.
Now onto what really matters, taste.The ice cream taste like yellow cake batter. I really enjoyed the funfetti type sprinkles in it.If you don't like things that are too sweet this Ice cream is perfect for you. The only thing I didn't like about it is that it wasn't sweet enough for me. This can be easily fixed by adding something sweet. I am giving taste a 9/10. Overall this is great Ice Cream and I would definitely buy again.
About the Writer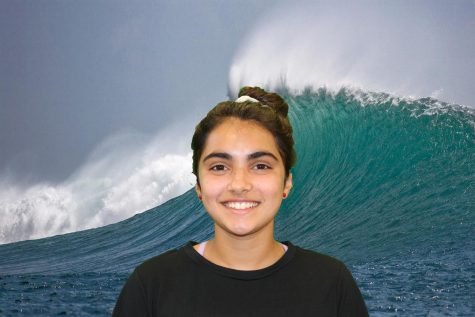 Rachel Iyer, Reporter
Rachel loves to taking pictures and editing videos. She enjoys spending time with friends and giving her opinion on everything.