Mustang Bucks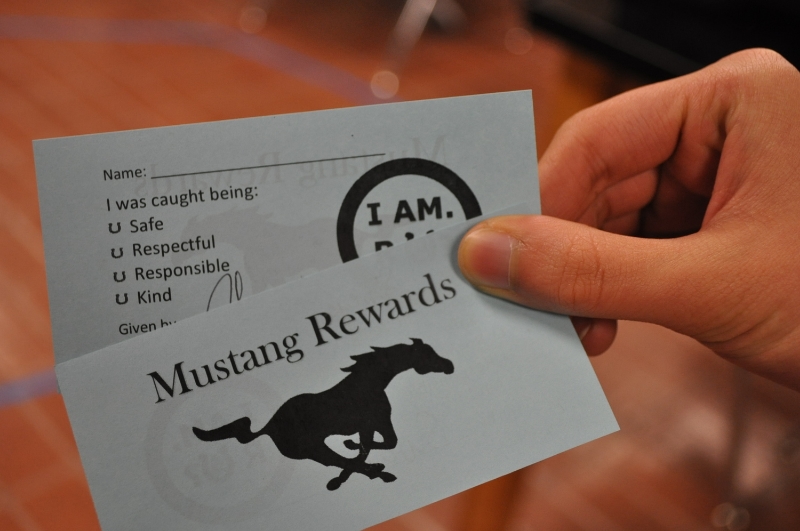 Last year, Mustang Bucks were all around the school. People would be able to go to the Mustang Store, and buy things, try out the impossible shot, and more. Teachers would always give these out to students who showed the four core values. But in the beginning of the school year, no one got them anymore. Gone were the days of excitement to see who would get the impossible shot, and now just normal classes. But now, the school has brought back Mustang Bucks, and I'm proud to say that it's amazing.
For those of you new to the school, Mustang Bucks are essentially money or vouchers given by teachers or staff for showing the four core values. From holding the door, to just helping out a friend, if someone sees you doing these things, they may give you a Mustang Buck. We all try to do the four core values everyday, so why not get rewarded. Mustang Bucks are equivalent to 10 cents in the cafeteria, so you could easily save it up to get a treat.
Along with currency, Mustang Bucks can be used to play the impossible shot. This involves you going to the stage during your lunch and trying to throw your ball into a narrow pole. It's hard. but there have been winners. If you do make the impossible shot, you get a t-shirt and a $25 gift card. The impossible shot happens around every six weeks, and it cost two mustang bucks.
Another thing you can do is buy things at the mustang store. every six weeks, students have the chance to buy small prizes. These range from two mustang bucks, to thirty. The more you save, the bugger the prize you can get. You can buy simple things, like stamps of sharpeners, to a stuffed animal. If you don't like what you see, you can always save it next time, because prizes rotate every six weeks!
Finally, you can use your Mustang Bucks to enter to win a pizza party. In front of the student center, there is a red mailbox that lets you slip in a Mustang Buck. Simply wrote your name and grade level, and you are entered to win a pizza party with your friends. One person from each grade level wins pizza for them and whoever they want to invite. Its cheap, only costing one Mustang Buck, but the reward is pretty big in my opinion.
Since the school has brought back Mustang Bucks, more and more people have been trying to save up. Teachers now try to reward students who show the four core values. And students love to get the rewards form doing good things.
"I like that I can get free food," Abhay Yakkanti (8) said.
"I like them because you can save it up for the next year," Colin Parridge (8) said.
About the Writer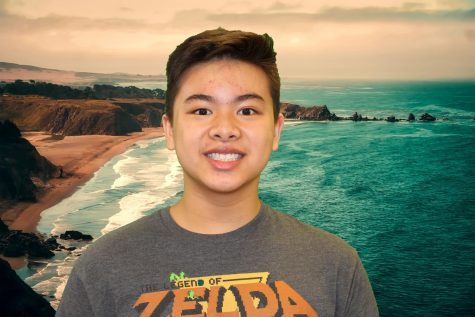 Austin Nguyen, Reporter
Austin is an 8th grader that is in Newsmedia. He is a go-getter and tries to do his best in school. His dream vacation is to be in a tropical island, but...