Influential Unknowns in Music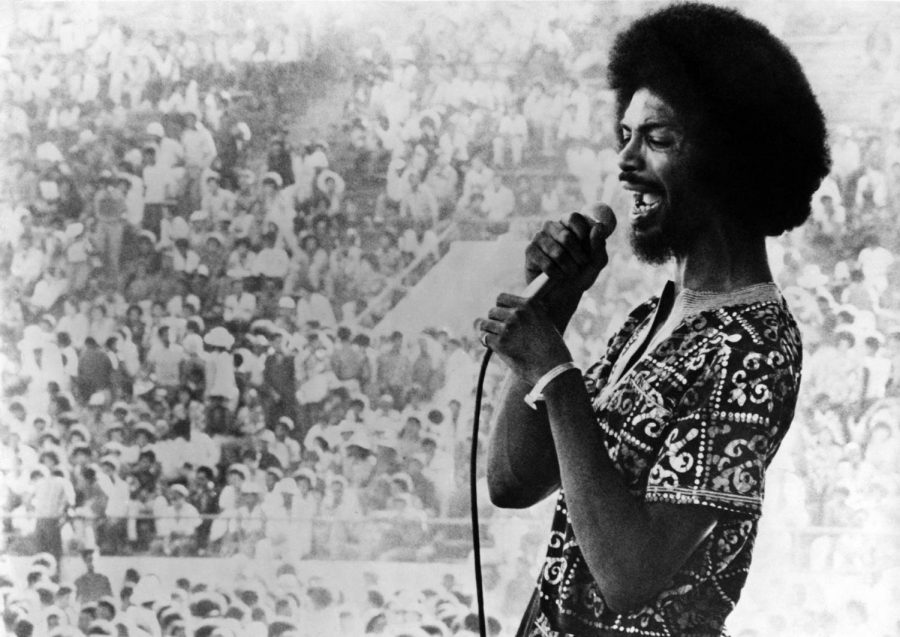 The same bland beats and melodies clutter up the radio stations of today.  Think about it. You've heard it. Searching for an antidote, many musicians created their own music.  While some, like U2 and Nirvana,to name two examples, proved massively successful. Others merely released some excellent songs… but were lost in the vast pit of alternative music.  But somehow they were discovered by a select few- and those few took these lost artists and stole their style. Some of these influenced musicians became successful, leaving their obscure inspirations in the dust. So here I will be exploring these musicians and groups who were innovative but unknown. All of these listed had decently large fanbases, but never truly crossed over into the mainstream. My goal here is to inspire you to search for these people and bands and listen to their music. They deserve recognition. So without further ado, let's dive in.
        First up, we have the wonderful Gil Scott Heron. Gil was an African American teenager living in the grimy and seedy streets of Harlem, NYC in the 70's when he wrote his first book, The Vulture. A prodigious poet at a young age, Gil was subjected to racial abuse. This prejudice would scar him for life, and that theme would be a main one in lots of his songs. After releasing that book. Gil made his first album, which was spoken word poetry over sparse musical backgrounds. But soon music became his primary outlet. Like his writing, the music was direct, cynical, harsh, and political: a refreshing change from the Disco sound that was hugely popular at the time. While his more conventional work would be a big influence on indie soul artists, his most innovative and popular work was his 1971 song "The Revolution will Not Be Televised." Set to a jazz backing with wild flute playing by Hubert Laws, Gil recites one of his poems in a sarcastic and angry speaking voice. One could imagine Gil singing passionately in the studio, his eyes closed in full sway of the music.This style would be hugely influential on rap musicians Kanye West and Jay Z. In addition, he made albums with keyboardist Brian Jackson that combined bleak soul music and the early rap style speak-singing. For the 90s, Gil lost his way and got tangled up in a web of drugs and addictions. He strongly disapproved of the rap movements bragging and profane lyrics, and urged them to be more aware of their status as an oppressed race. He made a brief comeback in the 2000's but his life was cut short soon after due to his alcoholism and reliance on drugs. He left an enormous impression on black artists and his political and thought provoking soul still remains powerful nearly 40 years later.    
Next we have Television. Yes, an odd name for a band, I know, but they made excellent music anyway. Their band's spirit was birthed from the seedy streets of New York City, similar to Gil Scott Heron. Around the time they started to make music, the punk scene was beginning and the hot spot for adventurous music was the CBGB club in the darker area of New York City. Television were one of the first bands to play there. The CBGB was a dirty and dark place that was all about selling drinks first and music second. Opened during one of the most harrowing times in New York history, soon the music became equally important and other great bands played in the graffiti coated walls. Tom Verlaine, the lead singer and guitarist was a tall, thin, and gloomy looking man , and drummer Billy Ficca had a mop of long curly hair. Their concerts at the CBGB were hot and exhausting, and they performed excessively to get better at their unusual style. Though  there first songs with bassist Richard Hell were more like the abrasive and wild of most punks, after Richard left they added new elements to their sound: long song lengths,weird lyrics, and elements of jazz, psychedelic rock, and indian music. They made punk more interesting. One of their most recognizable elements were the guitars of Tom Verlaine ( the lead singer and guitarist ) and Richard Lloyd. Their use of the instrument was unusual, and they frequently used the instruments diversity to their advantage. They did this and more on their first album  Marquee Moon (1977). Next they released their second album, Adventure, in 1978. The album was less guitar based, and shortly after that Lloyd left the group. The band is still unknown, despite being more sophisticated than most punk bands. But perhaps the world wasn't ready for them.
Another great group that deserve a mention is The Band. Their name and music seemed simple at first, but then you realize how brilliant it was. In the late 60s, Music was full of  long guitar solo's, 20 minute songs, and pretentiousness. But the Band had a different sound. The music was old fashioned, like the kind of song a cowboy might sing or a folk song passed down through the ages.  Odd instruments, like Mandolins or trombones, packed the music, and the lyrics spoke of subjects that had a distinctly American feel- Dancing, the Civil War, Carnivals, and the Gold Rush. ( Odd, I think, because 4 out of their 5 members are Canadian ) They wore old farmers clothes from the 20's in their photo shoots, and they often recorded in small houses. Their first album was recorded in a barn owned by their former boss, Bob Dylan, and the songs always have some kind of story behind them. Their most popular song was made when guitarist Robbie Robertson was gazing in the sound hole of his instrument and saw that it was made in Nazareth. He wrote a song taking place in Nazareth that centers around an old motel. The Band made the song a few weeks later, with 3 members harmonizing and Garth Hudson on piano  making  a warm, powerful sound. I highly recommend their 1969 album, also called the Band, for anyone who loves music in general. They worked with Bob Dylan and Ronnie Hawkins before starting off, so they certainly were experienced. And, I'm glad to say  say that they are the most popular group on this list. Their old fashioned harmony and great music created many fans, including several members of the Beatles.But such good music had a price. Main songwriter and guitarist Robbie Robertson was a bit of a control freak, and that caused tension between him and Levon Helm, another group member who wanted a larger role. They were a Band, yes, but also so much more.
Another shining light of Underrated 70s American Music was Gram Parsons. Ever listened to country music? Then you're probably listening to someone who was directly or indirectly inspired by Good ol Gram. He was a man with a vision, and that vision was to combine Country with Rock. He began his quest by starting The International Submarine Band in 1968. But they were unsuccessful so he joined a popular rock band called the Byrds. But even with The Byrds money making promise, their only album together was a disappointment in terms of popularity on  the pop charts. So Gram formed the Flying Burrito Brothers with former Byrds bassist Chris Hillman. Though all these were excellent, Gram was still restless. He started work on his first solo album, GP, with country music megastar Merle Haggard slated to produce. But Merle backed out, leaving Gram heartbroken. In another case of disappointment, GP turned out to fare poorly on the radio. Gram recruited Emmylou Harris, an up and coming country singer to sing on his next album, Grievous Angel. Frequently Gram would show up at the sessions disorderly and drunk. His long hair a mess and his speech incoherent, and Emmylou encouraging him on and the musicians looking on with sadness was a frequent sight in the studio.  The album was unfinished when he died at a far too young age at 26.  Gram thought that alcohol would help him cope with the disappointment and chaos of his life, but it only made him lose his life instead of helping it.  An enormous talent lost at such a young age, and with barely any recognition.
So why weren't these artists popular when they influenced many? Well, Gram Parsons style was very rough in his style, and The Eagles, a hugely popular country rock group that was heavily inspired by Gram, cleaned up the style and made it more accessible. There was always a fault in the style that made it unpopular: Gil Scott and Television were too edgy, The Band were too old fashioned, and Gram was too rough. All of their imitators took that fault and erased it, making the style more accessible. While burrowing musical styles is a natural part of music, the true innovators are hidden away.But anyway, It truly is a shame that none of these artists are as popular as they should be. But, you can change that. Spread the word!!!!  Make a difference! Maybe you will be inspired by them yourself.
About the Writer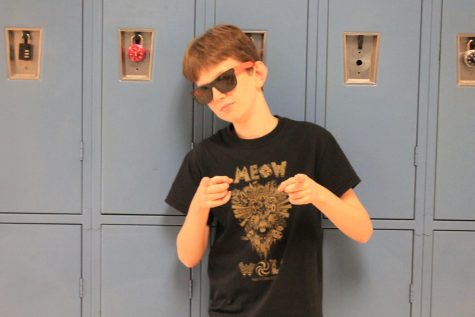 Oliver Barnfield, Cool Guy/Entertainment Editor
Oliver is a Canyon Echoes veteran who currently works as Entertainment Editor, and he also directs and stars in The Opinionist, Canyon Echoes 1st video...