Rise : The Next Big Thing From Hamilton Producers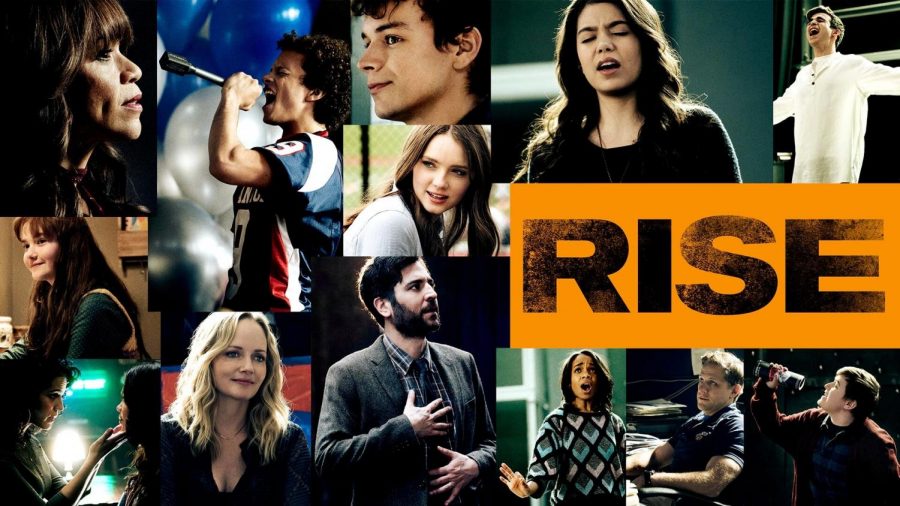 In the past few years, Lin Manuel Miranda has been in the spotlight for his amazing hip-hop musical Hamilton, that revolves around the life of founding father Alexander Hamilton. Now that the show is slowly dying down, and Miranda is no longer acting in the musical, he has turned to new creative outlets. he previously worked on Moana, the Pixar film, but most recently he has been working closely with the creators of a new television show on NBC, called Rise, along with the producer of Hamilton, Jeffrey Seller.
Rise can be compared to Glee, in the sense that it takes place in a high school, and has an array of teenagers with various issues and struggles, from being gay, to balancing theatre and football. But Rise is modern, edgy, and important.
The first episode of Rise aired last Tuesday, and by the end of the pilot, we had already been introduced to transgender, gay, homeless, alcoholic, and non-white leading characters. The diverse casting alone is groundbreaking, and already grabs the viewers attention.
With a stunning cast of characters, the plot adds to the quality of the show. The show as a whole revolves around a group of diverse teenagers, with equally diverse identities and backgrounds. We're introduced to Lilette Suarez (Auli'i Cravalho), who seems to be one of the main characters, along with Robbie Thorne (Damon J. Gillespie). Lilette is struggling with a mom who doesn't care about her, and Robbie is struggling with the balance between being the star football player, and being the star of the school musical.
Along with that, we have Simon Saunders (Ted Sutherland), and Michael Hallowell (Ellie Desautels), the two LGBTQ+ characters so far. Simon is a closeted gay kid, from a conservative religious family, and Michael, born as Margaret, is a transgender boy.
The representation and variety of teenagers shown in the show have something that everyone can relate to. Whether you're gay, transgender, African American, or just really into musicals, Rise is a show you can enjoy.
You can watch Rise Tuesday nights at 8pm on NBC.
About the Writer Zack Catuogno, Reporter
Zack is an 8th grader that appreciates and enjoys almost nothing, with the exception of art, music, and reptiles.