Businessmen Make Plans to Make Part of Downtown Austin More Green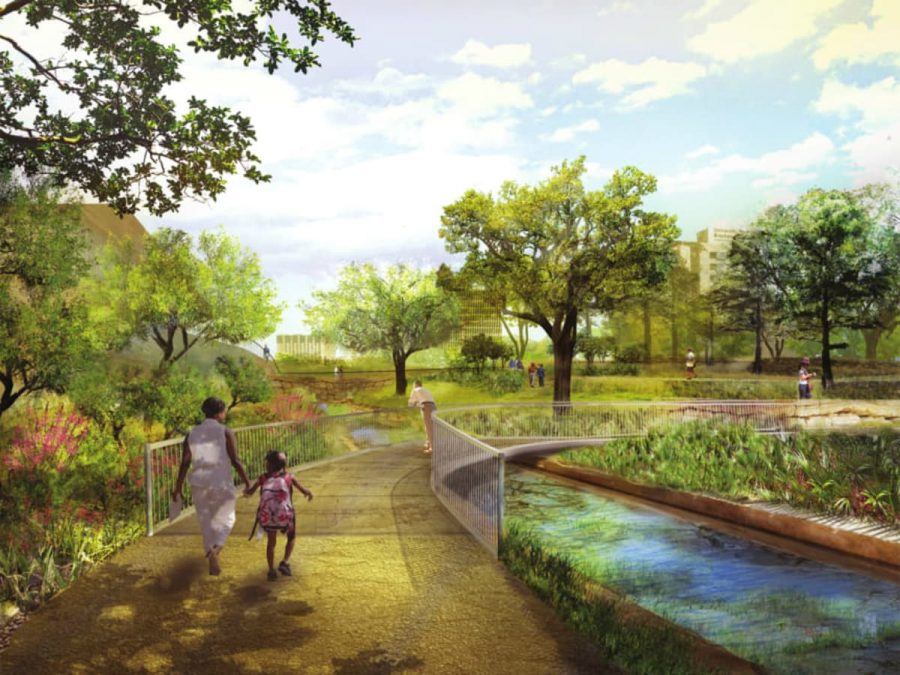 Two Austin businessmen have donated $5 million to the revitalization of Waller Creek as part of an effort to turn the urban waterway into a major park destination.
Real estate magnate Nate Paul, founder and CEO of World Class Capital Group LLC, and tech investor Brian Sheth, co-founder and president of Vista Equity Partners LLC, made the donation, the Austin American-Statesman reports. And the two men are calling on others to step up and give.
Waller Creek runs 1.5 miles through eastern downtown, from East 15th Street to Lady Bird Lake. The Waller Creek Conservancy is in the middle of an ambitious project to create a string of parks along the modest creek, injecting greenery and walkability into a part of the urban core that is being rapidly developed.
That includes a $64 million revamp of Waterloo Park at the north end of the creek, including a major amphitheater supported by a $15 million gift from The Moody Foundation. Work is expected to be finished late next year.
Once Waterloo Park is done, the conservancy will likely start improvements next on Palm Park near the Austin Convention Center, reports the Statesman.
Recently the Waller Creek Conservancy held a family picnic. This community picnic is an Austin favorite, inviting everyone to experience Waller Creek with friends and family. Enjoy picnic baskets prepared by chefs from some of Austin's best restaurants, catch up with friends, and watch the sunset behind the Austin skyline. This shows that Waller Creek is an amazing place for site seeing, picnics, and just hanging out, and it would be a lot better with a revamp.
Here is a map of what their plans are for Waller Creek: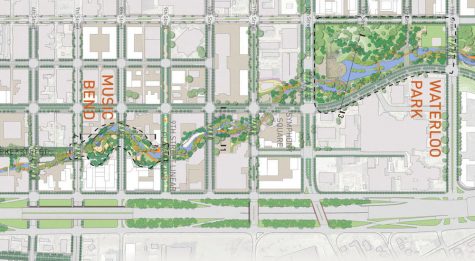 About the Writer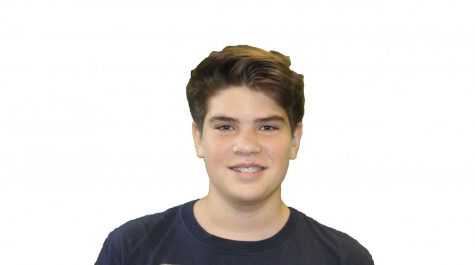 Jack Purcell, Reporter
Jack Purcell likes sketching, and ceramics. He was in Mr. Ramirez's art class for 6th and 7th grade and is now in Mrs. Loera's class for 8th grade....