Best Destinations in Texas
12 Popular Tourist Spots in Texas
Texas is a very large state. However, there aren't many well-known tourist attractions in Texas. Many people travel to states like Florida, California, or New York, where destinations like renowned beaches, Hollywood, and Times Square are known all over the world. Still, Texas isn't a huge piece of flat land. There are many places where you can spend a peaceful weekend or take a longer road trip. Whether you're from another country or you were born in Texas, keep reading to find 11 of the most popular places to visit in the Lone Star State.
Historical Sites/Museums
A long time ago, Texas was part of the newly created United States of America. You may be reminded of stately log cabins, dusty town roads, and old-fashioned cowboys. Although many parts of Texas are populated and appear to be modern, there are small towns scattered throughout with those old pieces of architecture. There are also famous artifacts and battle sites from the war with Mexico. These destinations are all worth your time:
The Alamo
The Texas State Capitol
Fredericksburg
NASA Space Center
The Alamo – San Antonio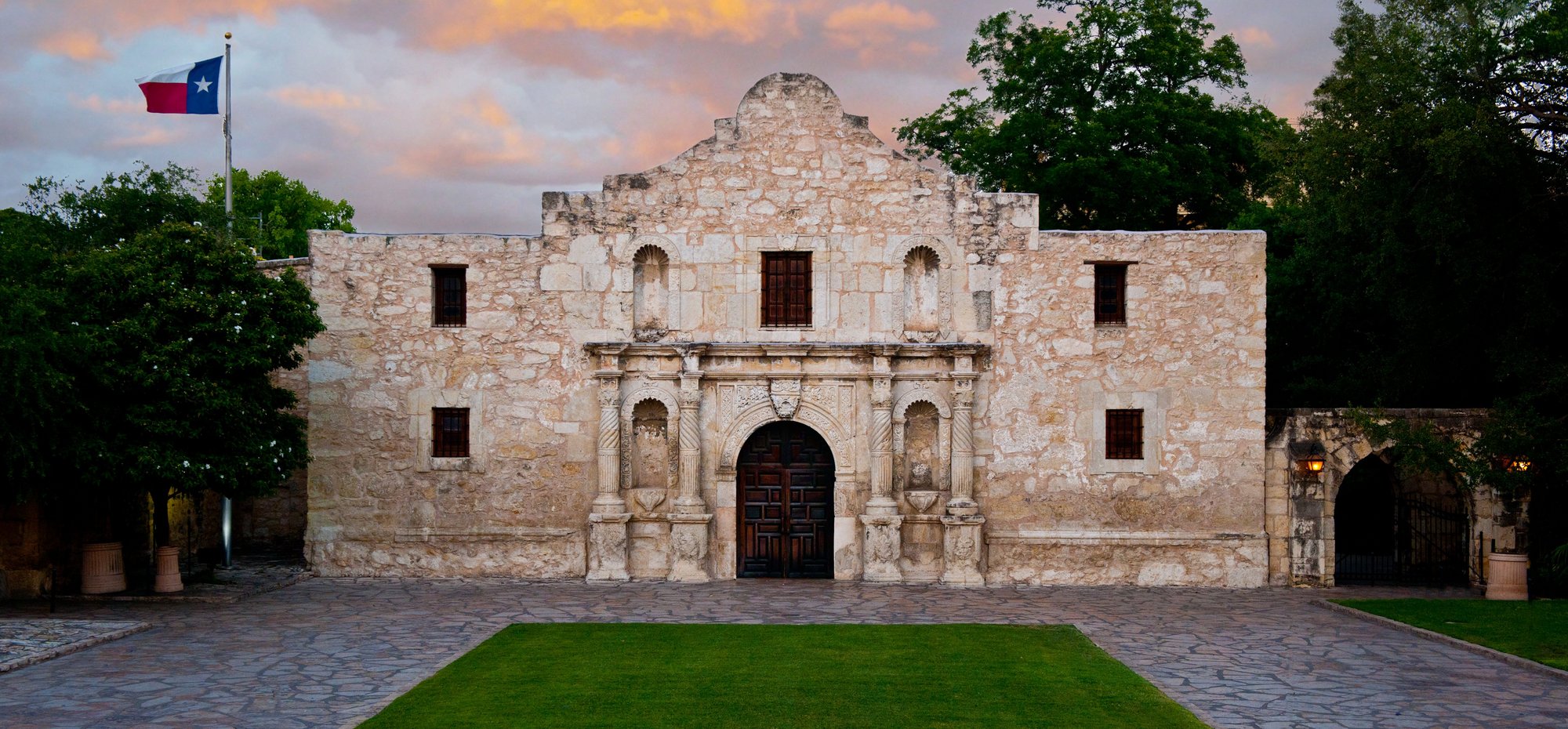 When Texas was fighting for its independence, the Alamo was the sight of one of the most pivotal battles. The Texan defenders were greatly outnumbered against a strong Mexican army, but they bravely decided to stay and fight to their deaths. Eventually, although the Texans lost this battle, they won their independence. Today, the Alamo is a popular tourist attraction. Visitors can walk through the restored mission and see artifacts of the battle. There are weapons and plaques to tell the story of the battle. Walk around and relive the fight, or simply admire the architecture and take pictures in front of the iconic mission. San Antonio is home to several other missions from the war, though not as famous. If you have time to spend, check out some of the other structures.
The Texas State Capitol – Austin
Austin is the capital of Texas. The Texas State Capitol is naturally also situated in Austin. The statuesque building stands 308 feet tall and is an eye-catching feature of downtown Austin. Some tours allow you to go inside the building with a guide. Aside from the capitol building itself, the surrounding property includes statues and monuments where you can take a relaxing stroll. Also, you should take the chance to check out the rest of downtown Austin if you have time. Only a few blocks away, the Ann W. Richards Congress Avenue Bridge showcases a spectacular display of Mexican free-tailed bats. When the sun sets, around a million bats fly out from under the bridge. Also in Austin are some parks and museums that are definitely worth your time.
Fredericksburg, Texas
As mentioned before, lots of the old, small towns that represent Texas have evolved into modern cities. However, Fredericksburg is an example of a city that has preserved all of its rustic vibes. If you aren't the kind of person who likes bustling streets and tall buildings, visit Fredericksburg. The charming town features quaint shops and a cheery atmosphere. Try some wines that the city is known for, or visit the Pioneer Museum to learn more about Fredericksburg's history and its German origins. With nothing else to do, simply stroll the streets. You can get almost everywhere by foot, and you may stumble upon an interesting store or a historic landmark. Pick up a few small souvenirs and a bottle of wine to remember your time in Fredericksburg!
NASA Space Center – Houston
Houston is one of Texas's most innovative cities. The Johnson Space Center in Houston is one of the most popular destinations in Houston. Though not really historical in any sense, the Space Center features many models and displays about space. There are space shuttle replicas, past rockets, astronaut suits, space rocks, and more. Qualifying as a museum, the Space Center also features food and tours. You can learn about space exploration and possibly find out more about NASA. Yes, this Space Center not only includes tourist displays but also acts as mission control for NASA, the world's largest space program. Although you can spend a long time at the Space Center, Houston features many more things as well. For example, the Children's Museum is a good place for a kid to spend the day, and the Museum of Natural Science would be interesting for older visitors. Do you want to shop for something to treat yourself? Check out the Galleria, a large retail mall that is perfect for enthusiastic shoppers. Spend the night at one of the many luxurious hotels, or travel to another great city in Texas.
Seaside Destinations
South Padre Island
Galveston
Port Aransas
Corpus Christi
South Padre Island, Texas
You have probably already heard of South Padre Island. If not, all you need to know is that the island is one of the most popular seaside destinations in Texas. Just south of Corpus Christi, the island features beautiful beaches and fun activities. The island is perfect for a short family vacation, for example, a trip during spring break. Many people try kiteboarding, as well as fishing and dolphin-watching excursions. You can also just relax in a sunny beach resort or sunbathe on a beach. Other than typical beach fun, the Padre Island National Seashore is a conservation area. The area is home to many rare species and grassland habitats that you can check out.
Galveston, Texas
Galveston is another city on the coast. Like Padre Island, there are many beaches in Galveston. However, Galveston also features a pier called the Pleasure Pier (shown above). The pier is very popular and features a bunch of carnival rides like a roller coaster and a Ferris wheel. Another interesting part of Galveston is the Strand Historic District downtown, featuring Victorian architecture and museums. If you're staying for a while, consider Moody Gardens, a unique resort that features many attractions, including an aquarium and amusement park. Galveston's port is popular for the start of a cruise trip, so you can take a quick tour of the city before you leave. Galveston is less than an hour's drive away from Houston, so also consider including both sites in your trip.
Port Aransas, Texas
Mustang Island is a small, quaint island off the Gulf of Mexico. Port Aransas, a small town on Mustang Island, is another example of a fun, sandy destination. Try to spend time on the beach as usual, or go parasailing. Aside from beach activities, Port Aransas hosts festivals and events ranging from music to food. Explore some of the local wildlife and restaurants. Again, Port Aransas is relatively close to Houston and other major cities. You could spend a long weekend here with lots to do, or a short drive to South Padre Island and finish your vacation at another site.
Corpus Christi, Texas
Corpus Christi is a seaside town with a lot of history. Originally home to Native Americans before colonists came, there is lots of evidence of their existence featured in museums. The USS Lexington, a former aircraft carrier, now serves as a naval museum with lots of cool displays, along with simulators and a virtual 3D experience. While South Padre Island is a popular bustling tourist destination, Corpus Christi is a more quiet place for a beach getaway. Practically next to Port Aransas and South Padre Island, any of these places can be strung together to form a perfect vacation.
Parks and Relaxation
Big Bend National Park
San Antonio River Walk
Natural Bridge Caverns
Big Bend National Park – West Texas
Big Bend National Park is an iconic piece of land that manages to showcase all of Texas's unique wildlife and landforms for visitors to enjoy. The park lies in the Chihuahuan Desert, touching the Rio Grande River. Trails and roads will lead you to mountains, canyons, and rivers. Many visitors choose to drive around, but there are many trails ranging from a stroll to a strenuous climb. You can also camp there or take a dip in the Rio Grande. A special part of the park is its immense bird population, providing a paradise for any wildlife enthusiast or birdwatcher. Although the park is situated in the middle of nowhere, it's worth it if you travel to Texas just to visit the park.
The River Walk – San Antonio
Exactly as the name suggests, the San Antonio River Walk is a special "street" that follows the San Antonio River. Along the side are restaurants to sit and chat, along with shops and beautiful buildings. Many people walk along the path, but if you wish for something different, take a riverboat. There are so many things to do here, from dining (on land or in a boat) to sightseeing and shopping. Also in San Antonio is the Alamo, mentioned at the start of the article. While in San Antonio, consider visiting both of those places.
Natural Bridge Caverns – Texas
Also in the San Antonio area, the Natural Bridge Caverns are an extensive network of underground caves with many interesting formations. These include stalactites, stalagmites, and named formations like the King's Throne. To visit the caverns, you can take a tour that explains the caverns in detail. Aboveground, there are other attractions like climbing and ziplines.
Everything's Bigger in Texas
Although these are the basic parts of Texas that you should visit, there's a lot out there that's appealing. So whenever you get the chance, give this unassuming state a visit. You definitely won't be disappointed!
Thank you for reading to the end! For more amazing articles, please visit canyonechoes.org and support the staff of Canyon Echoes News from Canyon Vista Middle School.
Leave a Comment
About the Contributor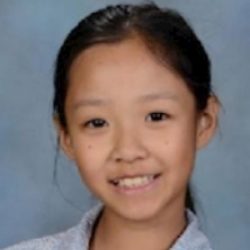 Lily Wang, Reporter
My name is Lily. I'm a seventh-grader at Canyon Vista Middle School. I'm in the Journaling News-Media Production class.