My Trip to Big Bend NP
During the spring break of 2022, I traveled to Big Bend National Park. As one of the best destinations in Texas, Big Bend is a great place to visit when you have time. The park is very large and is a great place to hike, camp, sightsee, stargaze, and more. I highly recommend this park to any person who enjoys being outdoors or wants to spend a little time by themselves in the middle of nowhere.
About Big Bend NP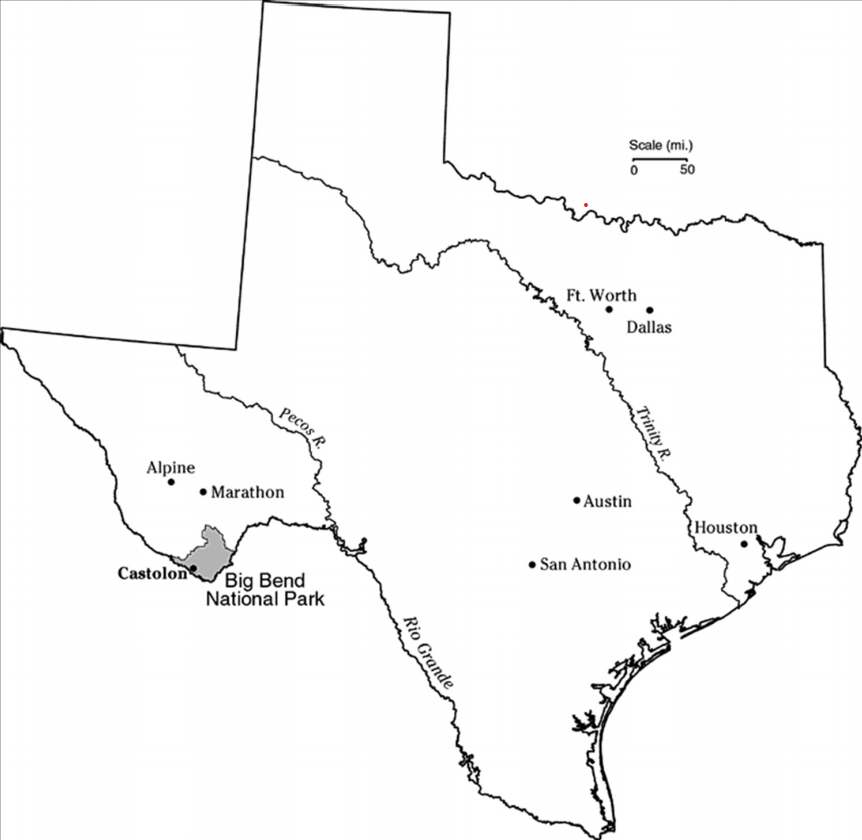 Big Bend is a huge national park, spanning more than 800,000 acres. The park has a lot of history, with multiple exhibits and ruins (including a fossil exhibit), and even hot springs! Within the park, there are many species of plants and animals that may be appealing to birdwatchers and such.
Of course, there are many trails. Spanning from 15-minute trails to full-day 8-9 hour trails to winding scenic roads, there is something for everyone. Since the park is so large, remember to calculate the time spent on the road in your plans. There will be speed limits, winding roads, and unpaved paths to slow you down.
The park's size warrants 5 different visitor centers (Persimmon Gap, Panther Junction, Rio Grande Village, Chisos Basin, and Castolon). Each center is located in a convenient spot to access all the attractions in the area, so be sure to drop by one to check out the bookstore and souvenirs.
The park has three main "sections," categorized by the landscape. They are river, mountains, and desert. You probably won't reach all three in one day, so make your plans accordingly. There are many places to stay within the park, like lodges and campsites. You can also choose the short drive out of the park to a nearby city like Marathon, Alpine, or Study Butte/Terlingua. Keep in mind that if you aren't staying in the park, you may need a pass for access the next day. Also, know that a lot of these places are pretty far away (adding to Big Bend's undisruptive atmosphere) so you might want to get up early to make it into the park and get everywhere you need to.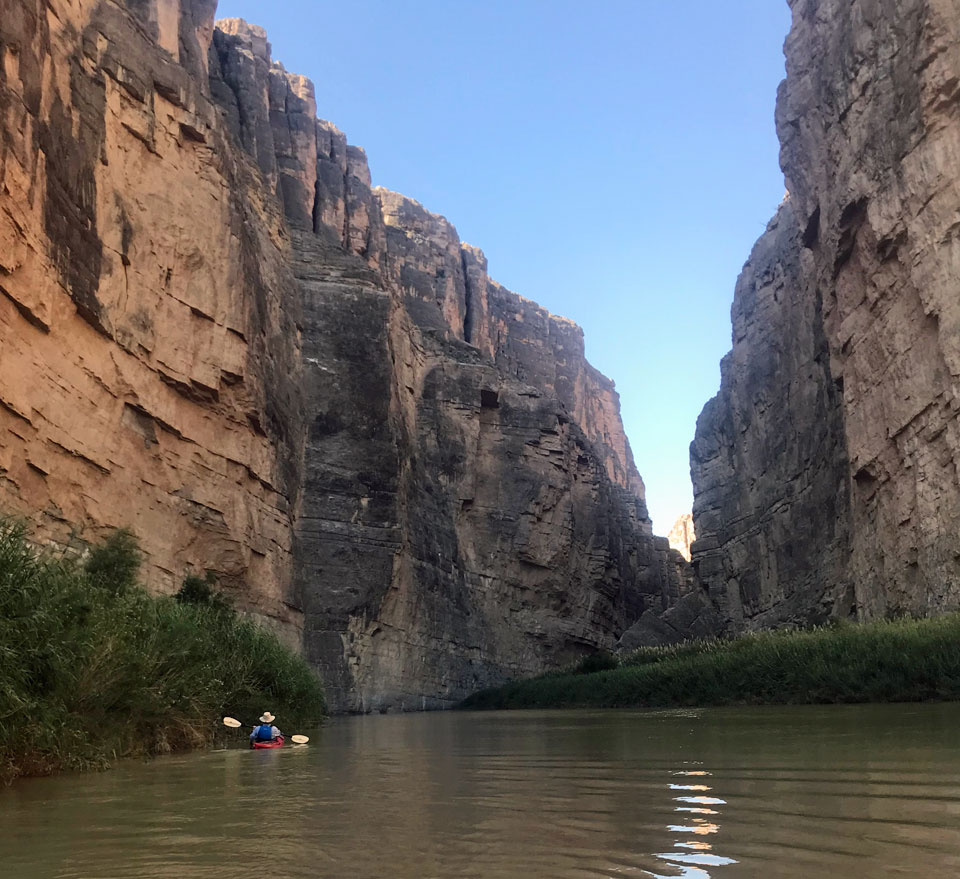 The river section revolves around the Rio Grande. The entire national park is up against the border of Mexico. In fact, the park is named after a "big bend" of the river where the park is situated. One of the most iconic river trails, often recognized as one of the best places to visit in Big Bend, is the Santa Elena Canyon. The canyon stretches up thousands of feet, though it looks small from afar. This is (in my opinion) the best place to view the Rio Grande. A sandy series of switchbacks leads you up to a ridge along the canyon where you can take pictures, relax, and walk. Keep in mind that different weather conditions could possibly close the trail because of flash floods.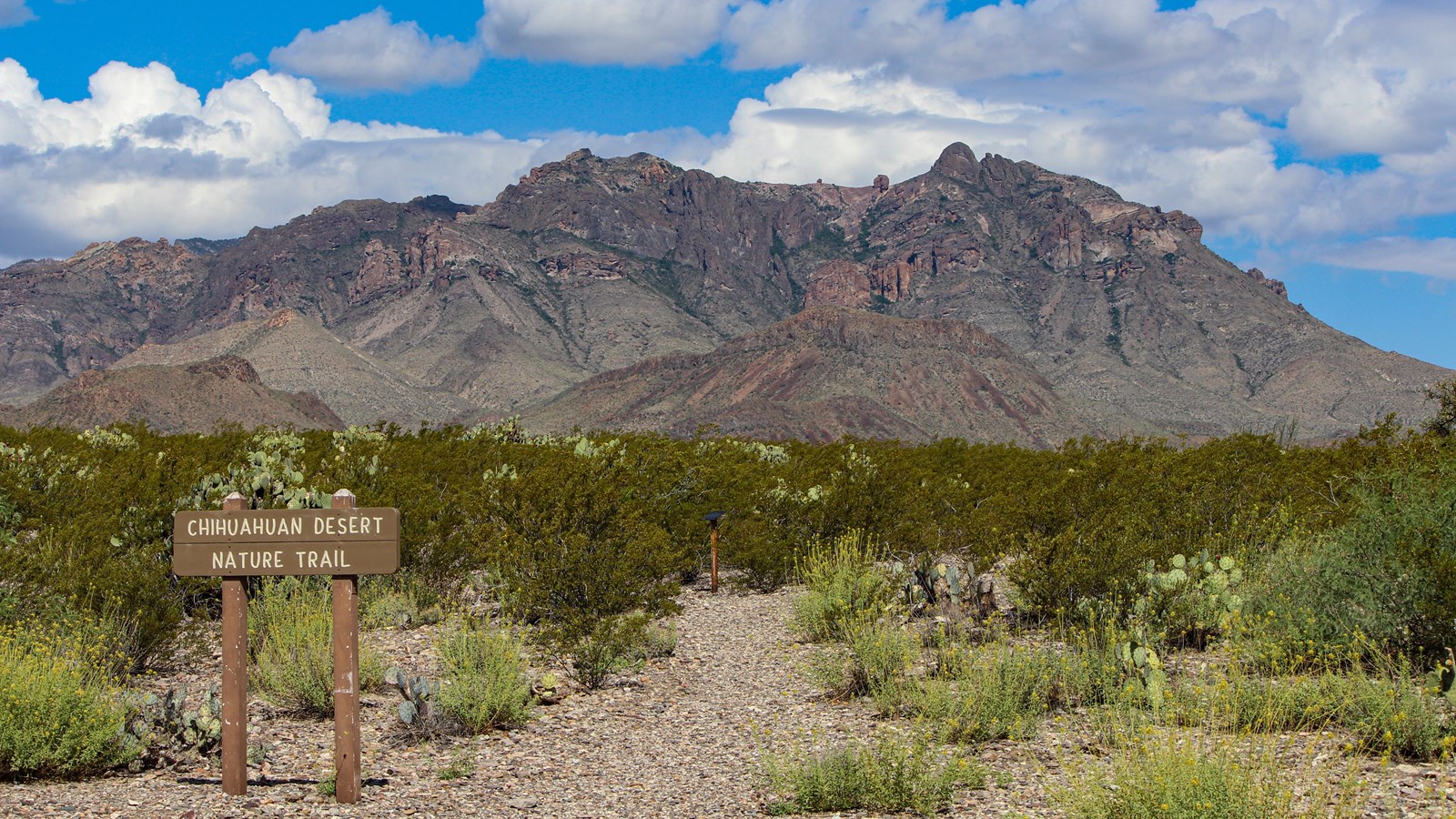 As you can imagine, the desert portion of the park includes a few desert trails and overlooks. The Chihuahuan Desert Nature Trail is an example of a short and simple trail (less than 30 minutes, completely flat ground) that showcases some interesting features of the desert. There are many plaques along the trail that provide fun facts about the different animals and cacti. With a backdrop of rugged peaks, the Chihuahuan Desert Nature Trail is a good place to start your day (as I did!). As is the case with most desert trails, minimal shade means you should prepare with sunblock and proper clothing.
The mountain region is mostly contained in the heart of the park. Big Bend is unique as it contains an entire mountain range within its borders, the Chisos Mountains. Most notably, Emory Peak is the highest peak and the main destination for many avid and ambitious hikers. This hike is rated strenuous and takes around 8-9 hours. When planning a hike, always prepare with lots of water and food as there won't be any in the middle of a trail. As seen on the map, many trails branch off from the main trailhead (the Pinnacles leading to Emory Peak, Laguna Meadow leading to Emory Peak, the Chisos Basin Loop Trail, etc.). I got there before the sun was up to escape heat and crowds, which is good advice for anyone willing to get up early.
Conclusion
Overall, Big Bend is a really good park to visit and is kid-friendly too. You can spend less than a day, or more than a few and you won't run out of things to do. I had a great time there, and I would want to go back sometime. There are lots of great blogs and websites with past trips for you to read, and the National Parks website always has a lot of good tips. At the park, you can get a standard map (shown above in the article) or buy a more detailed one. Tour guides are around to answer any questions about the park and what lies within. In my opinion, nothing beats personal experience. You won't know what you like until you try it, and that will help make your next trip better. Have fun out there!
Thank you for reading to the end! For more amazing articles, please visit canyonechoes.org and support the staff of Canyon Echoes News from Canyon Vista Middle School.
Leave a Comment
About the Contributor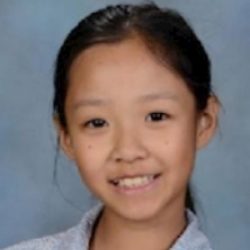 Lily Wang, Reporter
My name is Lily. I'm a seventh-grader at Canyon Vista Middle School. I'm in the Journaling News-Media Production class.