Top 5 DIY Halloween Crafts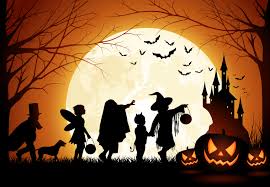 I've always wanted to do some actually creepy looking Halloween decorations in my house. Here are some great ideas that I found on the internet!
1. Spectral Mirror
There's a secret in making this mirror: an inverse image and the actual image. All you need after that is Krylon's Looking Glass Paint. Just download these photos: Mirror Photos.
Directions are also in the link!
2. Glowing Spider Mason Jars
All you need for these spooky jars are mason jars, fake spiders
, fake spiderweb
, black nail polish (to age the jar)
, hot glue
, and tea lights
 (flameless). Here is the link for this craft: link.
3. Witch's Apothecary
 These apothecary bottles were made from renovated vitamin bottles. You can find the link to the directions here
4. Finger Pen
 It's surprisingly easy to make this pen if you know what to buy. A product a lot like clay called Model Magic is how you can make this product. Pinch off a piece of Model magic slightly smaller than a golf ball. Flatten it into a strip as long as your pen. Wrap it around your pen, leaving the nib exposed. Roll the wrapped pen on a flat surface to smooth, and then use your hands or a toothpick to shape the knuckles and wrinkles. Finish by inserting a fake black fingernail into the clay over the nib, ensuring that the nib extends far enough to allow you to write. Let the Model Magic dry for one day before you use the pen.
5. Spooky Terrariums
 All you need for these haunting terrariums are glass jars, hot glue, and your backyard. First, wash each container and dry thoroughly. Choose a sturdy twig that is slightly shorter than the jar and hot-glue it to the inside of the lid, so that the twig sticks straight up. Next, hot-glue plastic bugs to the wood, making sure that the decorations are small enough to fit inside the glass when you seal the terrarium. Next, spray paint everything except the jar-twigs, bugs, lid- white or black. Once the piece has dried, hot glue green floral moss around the base of the twig. Carefully put the jar upside the lid and screw it on. To make the crow version shown above, hot glue a fake bird to the twig after you spray paint.
*All of these ideas were from this website: CountryLiving*
About the Writer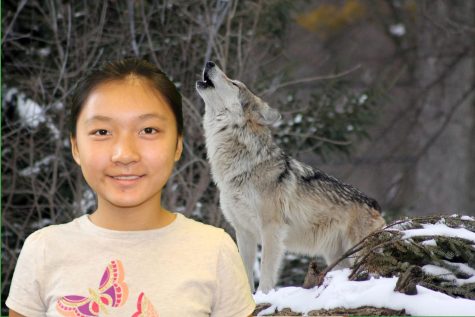 Amber Xiao, Reporter
Amber might seem cold and strange at first, but when you get to know her properly, she warms up immediately. Amber was born in Atlanta, Georgia, but moved...