YouTube Rewind 2017 – The Worst of All
For me, 2017 was a very lacking year. Sure, we had many events, but it was a very bad year. From the floods, to the continuing debate of our president, there have been better days. But every year around December, YouTube releases what they call YouTube Rewind, a video dedicated to the popular events and trends that were going on. From dabbing, to fidget spinners, this one video is supposed to recap the entire year. Along wit famous celebrities and singers, YouTube takes the most popular YouTubers and they all do a colab about the year.
Last years YouTube Rewind was great, but it could've been better. It had popular songs with the trendy things of that year, bit I felt like the tone was a bit off. I think that YouTube Rewind hit it's pinnacle in 2015, which I thought it was the best. In 2015, YouTube celebrated its 10 year anniversary, so of course it had to be good. But this year was a huge mistake. The moment I saw this video on trending, and I witnessed the horror of it, I knew that this was the worst of all.
The Beginning
 
First, it starts off with Stephen Colbert, a famous late night host, who introduces the audience to LeLe Pons, a viner, and Liza Koshy, another popular YouTuber. They both have flashbacks of 2017, and start of with Despacito, a very popular song. They get everything right with the year, introducing trendy dance moves and YouTubers. But here's where everything fell apart.
We next see KSI, another YouTuber, who plays with a fidget spinner outside a train station. This is where one of the problems arise. I understand that this video is all about popular things throughout the year. But as you'll find out, this spears everywhere. He spins it to the tune of DNA, a song by Kendrick Lamar. The fidget spinner essentially controls time, so he plays around with it, and the train blast snow everywhere. The snow gets on the camera screen, and two people wipe it off.
In this next scene, we see them playing with slime, and throwing it at each other. Again, this is another mechanic in the video that I think is used way too much. Literally half the video is just slime being thrown everywhere. To be honest, this is the part where I realized the video was going down. It started off okay, but it's not redeeming itself. My mind was just dying of cringe. But it gets worse.
Where it Goes Down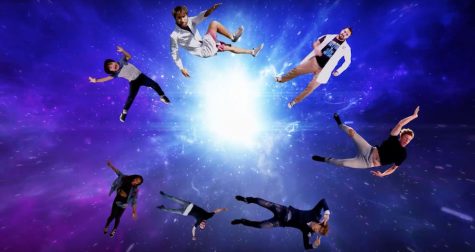 This is where I practically gave up on my hopes on an entertaining video. Here we see the Shooting Star meme which entirely ruins the video. It just seems like the writers couldn't think of anything creative, so they just put that there to fill in time. This was a huge disappointment, partly because of how bad it was exciting, but also because it's just a bad meme. In the video, they try to cram in as many YouTubers as possible, which makes everything look messy.
It then transitions to people looking at the solar eclipse, some who are featured more like Casey Neistat, or BFvGF. It's not cringy, it just is weird to hop on over to these topics. From there, it shows the eclipse about to be full, and it transitions to a graveyard which has living and "zombie" YouTubers. One thing to note is on the different graves, you see dead trends like the Harlem Shake of dabbing. It shows the zombies grabbing alive YouTubers, and then it goes back to the Shooting Star meme.
The sentimental part of the video is when the solar eclipse is happening. It shows all the natural disasters and terrorist events from the entire year, and it tries to convey that we are all together as one family. to be honest, I don't think it is done well, and by putting it in this video, it makes everything look silly.
Final Part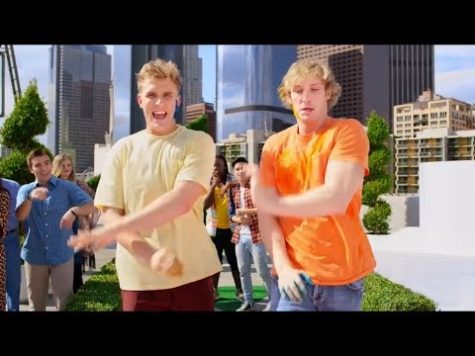 We come back to L.A. where Marshmello is having a DJ party, and all the popular groups come together, like Team 10, Logan Paul, The Backpack Kid, Rudy Mancuso, and more.  It goes back to slime, then everyone getting hit by slime. They all have a cringy dance off, and it goes back to all the songs and all the things in the video. Finally, everyone plays the Floor Is Lava, and it goes back to the room in the beginning. Everyone keeps on dancing until they get hit with something that sends them flying. They go back to the interview, and their response to Stephen Colbert is that 2017 was a good year.
Controversy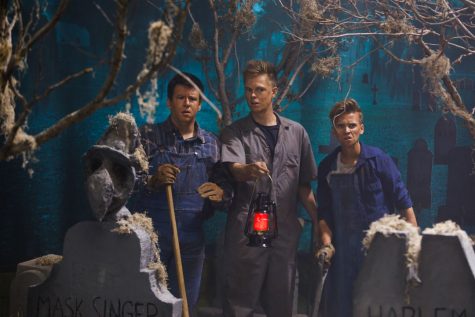 Although many YouTubers were featured in YouTube Rewind, others weren't included. Many popular YouTube like NigaHiga, Miranda Sings, and Dude Perfect weren't even on. Even the most subscribed YouTuber PewdiePie wasn't even asked to be featured. Many YouTubers were calling them out, saying that they weren't even paid to go on Rewind, but had to stay there for hours. Along with that, many of the viewers didn't even recognize the people featured.
One YouTuber specifically, Rebecca Parham, had an animation part in the rewind. But when she uploaded a video explaining the behind the scenes, it got demonetized. She called out YouTube, and this go attention quickly. Clearly, many people don't like the ways YouTube Rewind is going.
Conclusion
In conclusion, YouTube Rewind this year was clearly bad. I personally did not like it, and from the reaction of viewers and content creators, they didn't like it either. YouTube poorly executed the video this year, giving dead and little trends major attention. This caused currently over one million dislikes on the video, and the number still climbing. Hopefully, they can do better next year.
About the Writer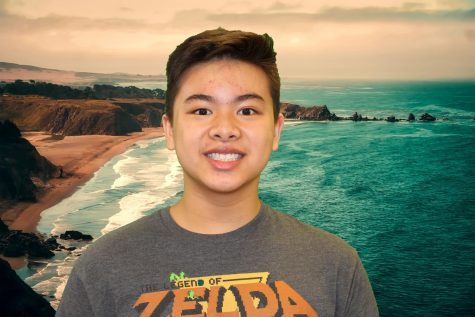 Austin Nguyen, Reporter
Austin is an 8th grader that is in Newsmedia. He is a go-getter and tries to do his best in school. His dream vacation is to be in a tropical island, but...