Cornell College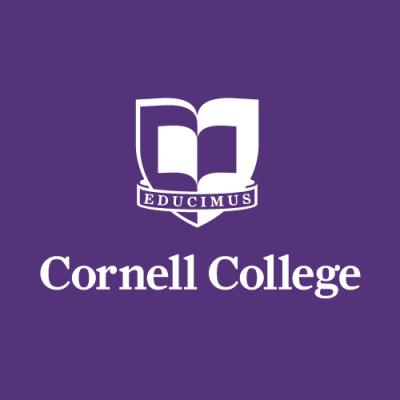 From what I have heard about Cornell College I find the way they do things there very interesting. For example, they only have one class every semester.
According to their website "Cornell College has been changing lives and changing educational norms since 1853."
With the distinctive One Course At A Time curriculum, Cornell students immerse themselves in just one academic discipline per three-and-a-half-week block. This focus makes it possible for professors to go beyond the traditional lecture format through extended discussions and labs, all day simulations, and off-campus learning for an afternoon or an entire block without competing with other classes. Over the past four years, Cornell faculty taught 70 off-campus courses. And students can easily take a block to gain experience through internships.
Cornell was the first college west of the Mississippi to grant women the same rights and privileges as men, and, in 1858, they awarded a degree to a woman.
In 1978 Cornell faculty adopted the One Course At A Time curriculum, transforming the way teaching and learning happen at Cornell. With the 1996 publication of Loren Pope's Colleges That Change Lives, Cornell's life-changing education was formally recognized. Cornell continues to be recognized with each new edition.
The average class has 16 students, though many higher level classes are a lot smaller. But most classes are 25 students.
Students dine at the nationally recognized Hilltop Café and Zamora's Market, with food from Bon Appétit, a food management company dedicated to health and sustainability. Cornell's dining was also ranked #20 in 2016.
The college is located in Mount Vernon, Iowa, a town whose urban fringe atmosphere brings the best of the city into a small town venue with art festivals, popular local restaurants and cafés, and quirky boutiques. Mount Vernon's mix of historic buildings and creative flair earned it the award as one of "America's Coolest Small Towns" by Arthur Frommer's Travel magazine.
Here are some fun facts about Cornell:
Cornell is one of only 40 schools profiled in Loren Pope's book "Colleges That Change Lives."

U.S. News and World Report ranks Cornell in the top tier of national liberal arts colleges.

Cornell was ranked 64th in U.S. News' list of Best Value Schools

16 Cornellians have been awarded Fulbright scholarships in the past 12 years. two Cornell faculty received Fulbright Awards for scholarship travel in 2016 and 2017.

Cornell's campus is one of only two U.S. college campuses listed entirely on the National Register of Historic Places.
The college offers more than 40 academic majors and pre-professional programs, and an unlimited number of individualized majors. The Cornell Summer Research Institute provides a summer living-learning community fostering research in the arts, humanities, sciences, and social sciences.
"We all make decisions every day, from the small and mundane to those with far-reaching consequences. Reasoning, the process of taking information and using it to come to appropriate conclusions, is vital to making good decisions." Ann Cannon, Professor of Statistics said.
Professors here feel that it is very important for students to ask questions and make sure that all students know how to do it, and what to do.
"One of the most important things we do as a society is creating new knowledge.  Step one in this process is being curious and asking questions—which, in turn, pushes us to think critically and learn deeply. Inquiry is everything." Jennifer Rouse, Librarian said.
Here are many traditions that Cornell celebrates that are listed on their website:
The Rock

.  This 5,000-pound granite boulder has been relocated, painted, burned, buried, and a lot more since first coming to campus in 1889. Today, the Rock is fair game for anyone with a can of paint.

The Orange Carpet

.  Part gathering space, part performance arena, part communications vehicle, this patch of vibrant floor covering has been a campus landmark in the Thomas Commons since 1966.

Toilet Paper Toss.

 Cornell's rivalry with Coe College in Cedar Rapids, the oldest athletic rivalry west of the Mississippi, has led to a few interesting traditions. For instance: each year, Rams fans celebrate the men's basketball team's first home basket of the year against Coe by filling the court with toilet paper streamers.

Move-in Day

.  Each fall, the Cornell football team and student leaders gather to help new students move into the residence halls—and to welcome them to campus.

Culture Show.  

Cornell's international student group Eyes of the World organizes this wildly-popular annual variety show featuring songs, dances, fashion, and various talents from around the globe.

Relay For Life.  

Cornell students annually lead this overnight event that raises tens of thousands in the fight against cancer. Their efforts have earned national recognition in recent years for per capita donations.

Student Symposium.  

This day-long event on the Orange Carpet provides a showcase for the academic work of Cornell students in the form of poster presentations, lectures, and performances.

Late-night Breakfast.  

To help students fortify themselves for the final dash towards finals, Cornell staff serve them heaping stacks of pancakes and other breakfast goodies late at night several times a year.

Cornell T. Moose

.  Okay, it's actually a moose's head, and it's stuffed—but it dates from 1925 and it's part of the family. The moose, which presides over a student lounge in Law Hall, has been known to receive postcards from admirers.

Ginkgo tree.  

When Cornell was founded, this magnificent tree—now the state's largest ginkgo—already graced the Hilltop. The tree is a majestic backdrop for gatherings on the President's lawn, and legend has it that female students may see the image of their beloved in the mirror while brushing their hair beneath its boughs on a moonlit night.

Commencement.

 Cornellians cross a stage to collect their diplomas just like other grads. But instead of going alphabetically, they arrange themselves with groups of friends.  And during the Baccalaureate service, they honor their four-years on campus with a litany of gratitude.
New traditions in the making include Moonlight Cafe, painting the kiosks, Get Outta Town adventures, disc golf at lunchtime, Pet Therapy Day, and Purple Wednesdays.
It sounds like a very fun, enjoyable place to be around and has many things you can do that not a lot of other colleges offer, such as, The one class per semester, the very large choice of classes that you can take, and that they have something for everyone at Cornell.
About the Writer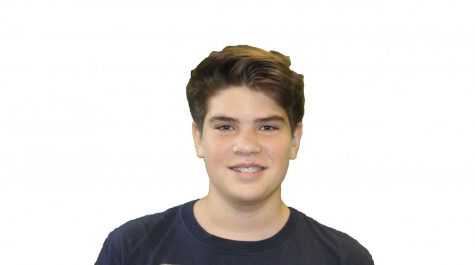 Jack Purcell, Reporter
Jack Purcell likes sketching, and ceramics. He was in Mr. Ramirez's art class for 6th and 7th grade and is now in Mrs. Loera's class for 8th grade....