Patio Decor: Renovating & Designing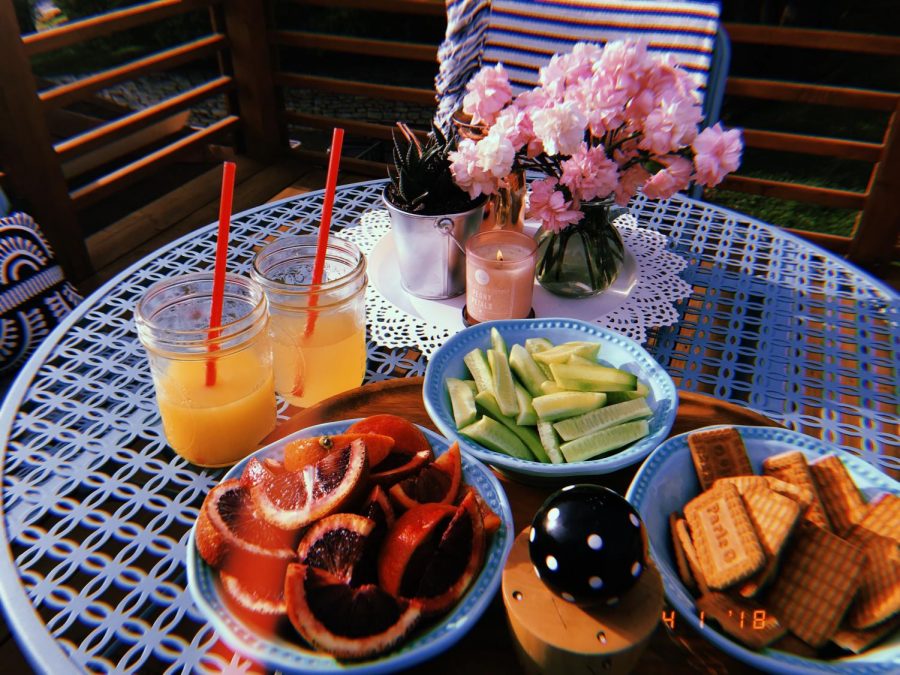 When I realized I had a medium sized deck that was needing a good renovating, I went to work utilizing the space for my greatest benefit and to use the area as a tropical getaway with a retro bistro kinda vibe. A decorated patio can become a nice yet close place to relax and mellow down either for doing homework, listening to music, or eating a meal with your friends. Decorating the deck can depend on your stylistic preferences. I bought a set of teal metal chairs and a table from Target along with a matching side table. I also purchased two rather large blue and white striped blankets/ throws from Home Goods which can be folded cutely on the chairs or on the ground occasionally to star gaze at night. I also accented my larger table with a white doily tray, a vase of pink Carnation flowers, a blue glass bird, a cactus in a metallic pot, and a gold flower watering can. I placed my blue record player in a cozy corner on my small side table. I strung up a series of white, glowing fairy string lights, two white metallic lanterns with stars, and a blue plastic flowered lantern in the opposite corner of the deck. I also put up two large tassels made of silver, violet, blue, and dark pink tablecloths that blow nicely in the wind. I purchased some of these items while repurposing some from my room and closet. Though I like what I have collected so far, I plan to add and embellish with some other fun touches soon.
The items I bought were fairly well priced ( The table and chair set) and were cute and weather accessible ( will last wear and weathering). I find that based on your artistic style and likes you can culminate a cultured and nice deck. Ideas for a deck can include Bohemian style, Modern and Color blocked, Vintage Bistro, or  Greenery plant studded. Whether you decide to pick these or another deck style, remember to incorporate new and old pieces onto your deck.
Check out my Patio Decor Video 

About the Writer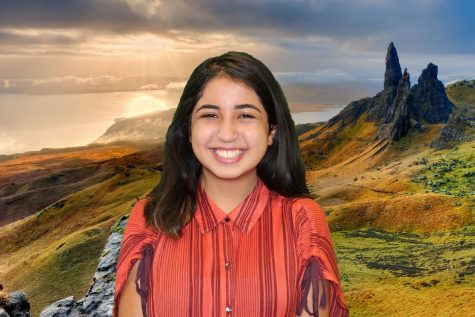 Keana Saberi, Reporter
Keana is a funny and sweet 8th grader. She absolutely adores Hamilton and has memorized every lines. She loves sushi and ramen soup and devours British...