School lunches in the U.S.A v.s other countries
Typical school lunch in the U.S.A could be chicken nuggets or possibly pizza with canned fruit, blueberry cake, green beans, or even mashed potatoes. In this article, we'll compare U.S food to other countries around the world.
In Spain, you can buy shrimp on a bed of brown rice mixed in with veggies, cold tomato soup, gazpacho, a vegetable soup with a seeded roll with half an orange for dessert.

In Greece, while some kids eat at home for lunch, at their school cafeteria, they can eat spinach or greens pie with feta cheese, (spanakopita or Hortopita)and peas cooked in olive oil and tomato. Other options are Greek-style beans, Greek ratatouille, spinach lentil salad with olive oil and honey, or Greek beet salad. For sides, you can get Greek yogurt with pomegranates on top, cucumber and tomato lettuce, and lemons.

Typically found in the La Mensa Della Scuola (Italy school cafeteria), is organic pasta or risotto with salad as another course. Meat is very unusual and shows up on the menu only a few times a week. Also, on the list, you can find salmon on a bed of fresh greens, and sides can consist of grapes and part of a baguette.

In France, A school lunch has four courses. A vegetable starter is consisting of a greens salad or sliced veggies. The warm main dish is typically meat, such as roast beef, which also includes a vegetable side dish. Next, they have the cheese course, which provides for many different kinds of cheese, and finally, dessert is fresh fruit four times a week with the fifth day consisting of a sweet treat.

In Brazil, school lunches are free! Lunches can have rice with a variety of native beans and beef with peppers. Sides can consist of a salad, with a seeded roll and plantains. These foods are all free and found locally fresh.
These are a few typical school lunches around the world. You should try to compare the U.S lunches v.s. lunches in other countries. Do you think our school lunches are better than others or worse?
Leave a Comment
About the Contributors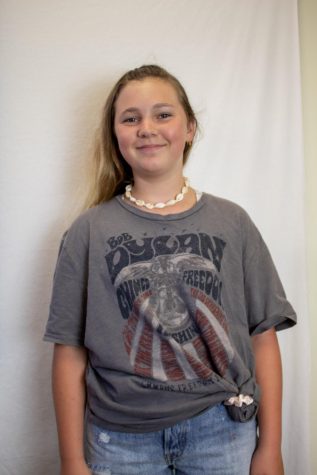 Katie Flannagan, Reporter
Katie was born in Austin, Texas and she has lived here for about eight years. When she was 2 years old, she lived in London, England. She then moved with...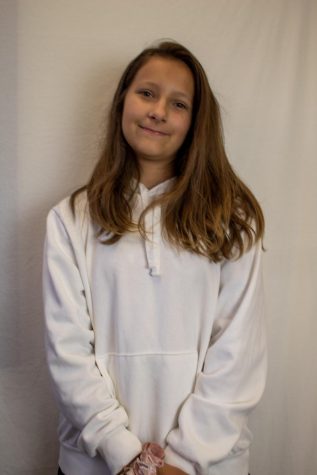 Mercy Forrister, Reporter
Mercy is a seventh-grader, a writer and a volleyball player. She lives with her three siblings and her parents, she also has six pets. Mercy would love...