Top Five Things To Do In Quarantine
Ever bored? We understand how you're feeling, especially now with all of the Coronavirus happening. Since you have to stay home, you may be done with your school work early or just simply need something to do. We can completely relate and want to share what we are doing to keep busy and healthy. Today, we are going to share our top 5 things we are doing to stay healthy and entertained while in quarantine.
1. Netflix
The first thing you can do to keep busy is to watch some Netflix. We know this may not be the healthiest option, but I think many of us can relate that we have binge-watched something in our life. What to watch though? You could rewatch something, or, you could find something totally brand new! I've heard that the movie To All The Boys I've Loved Before is a very sweet rom com. This movie is a great one to watch since there are books of this movie. There is also a new sequel that just came out!
2. Bake Something
The second thing you could do is bake something! I suggest looking on social media for cool new recipes that don't have many complicated ingredients. I suggest looking up recipes with noncomplicated ingredients because getting ingredients from the store these days is very complicated! Especially if you order from Instacart or Shipped because it can take weeks to come! For example, I found a really easy recipe on Tik Tok for macaroons that I will make this afternoon. You could bake anything from Chocolate Chip cookies, to a rainbow cake!
3. Exercise
Another thing you could do is exercise! I know what you may be thinking. "Ew"! Why would I do that!? I get it, we are all in vacation mode still. But sometimes, it's good to get out even if it's just for a walk. Think about it. During school, you take an athletic. If you are planning on next year taking an athletic, it would be good for you to exercise because next year it would be alot easier to be prepared.  Also, it's another thing to do to keep busy and healthy! Also, I'm sure if you have pets, they would love to go on a walk.
4. Rearrange Your Room
The next thing you could do is rearrange your room. This may sound silly, but it can actually in the end up feeling very rewarding! This project also can take up lots of time. So if your bored this may be the project for you. You could move something as simple as a desk across the room, or you could rearrange the way your entire room! You may also be feeling that your room is looking plain. So even though it may not be fun to wait, you could look on Amazon and order some new lights, decor, furniture, etc.
5. Try Something New
The last thing you could do to keep busy is to try or learn something new. Personally, I am trying to get better at hitting the ball in volleyball. Some may ask where to play or practice a sport, music, or art. When practicing a sport, you need to be very careful if you are allowed to do it inside because if you break anything, it may be your last time practicing inside. I suggest, practicing in your backyard or driveway. You could also practice in a park if you are allowed to. For music, you should practice inside but in a place far away from your parents working if at all possible so they can focus while they are working.  If you're doing art such as painting, I would suggest getting on clothes you don't care about and going to a place with no carpet floors.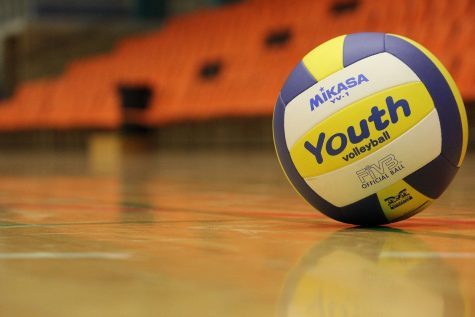 Of course, do these things when you are done with your school work, or just taking a break. Make sure to keep doing school work and stay inside so that we all can get over this Coronavirus safe! Make sure to take time off of your electronics and do some things to exercise your brain and body whether it's something you think of or one of these 5 options.
Leave a Comment
About the Contributors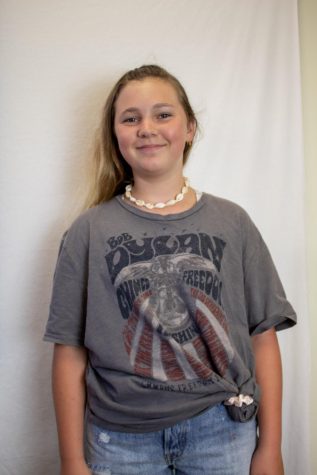 Katie Flannagan, Reporter
Katie was born in Austin, Texas and she has lived here for about eight years. When she was 2 years old, she lived in London, England. She then moved with...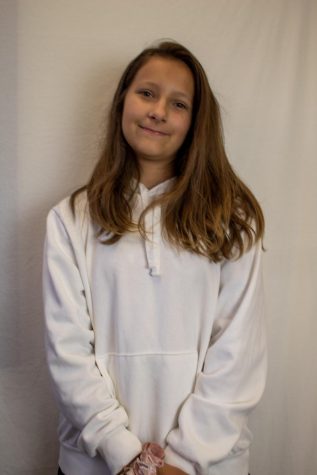 Mercy Forrister, Reporter
Mercy is a seventh-grader, a writer and a volleyball player. She lives with her three siblings and her parents, she also has six pets. Mercy would love...