Ben & Jerry's: The History
Ben & Jerry's has created some my favorite ice creams. But how did this cool empire begin? And who are Ben & Jerry?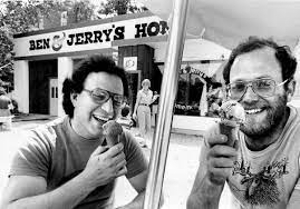 Ice cream is one of the best foods out there. From a sweet dessert, a cool refresher on a hot day, or a comfort food ice cream's place in our lives is undoubtedly influential. And Ben & Jerry's has got to be one of the best brands out there. From classics like chocolate-chip cookie dough and brownie to inventive originals like Cherry Garcia and Americone Dream, Ben & Jerry's has some of the most delicious ice creams I've ever had. But how did this influential brand get its start? Who are Ben & Jerry?
Ben & Jerry ( the people )
Ben Cohen and Jerry Greenfield were friends and struggling entrepreneurs from Vermont. When Ben's pottery wasn't selling, and Jerry was rejected from medical schools the two decided to open a business together. Ice cream wasn't the pair's first choice of things to sell. Originally Ben and Jerry were going to sell bagels but decided the equipment necessary was too expensive. So they settled on ice cream. They started their ice cream journey in a renovated gas station in Vermont.
Ben and Jerry's goal was to make intensely flavored, creative ice creams. They took flavor so seriously because, as Ben told the New York Times, "I've never had a very good sense of smell, and if you don't have that, you don't have a good sense of taste. When we began, the game was for Jerry to make a flavor I could taste with my eyes closed. To do that he had to make ice creams that were intensely flavored."
Ben & Jerry's (the business)
Ben & jerry's began as a small scoop shop in Vermont but quickly grew. Expanding from their scoop shop to wholesale deliveries in 1979, the pair quickly brought their product to the northeast and soon enough across the country. Known for their inventive and unusual flavors, and high-quality ingredients Ben & Jerry's was quickly a staple on the ice-cream shelves. As of 2022, the net worth of Ben & Jerry's company is around $500 million.
Leave a Comment
About the Contributor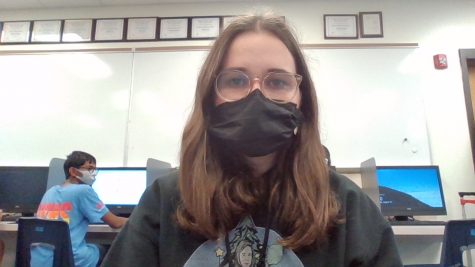 Mayla Montgomery, Reporter
Hi, I'm Mayla! I'm an eighth grader here at CVMS. In my free time I love acting, swimming, watching TV shows and movies, and sleeping. I have one little...