Top 5 Quick-And-Easy Desserts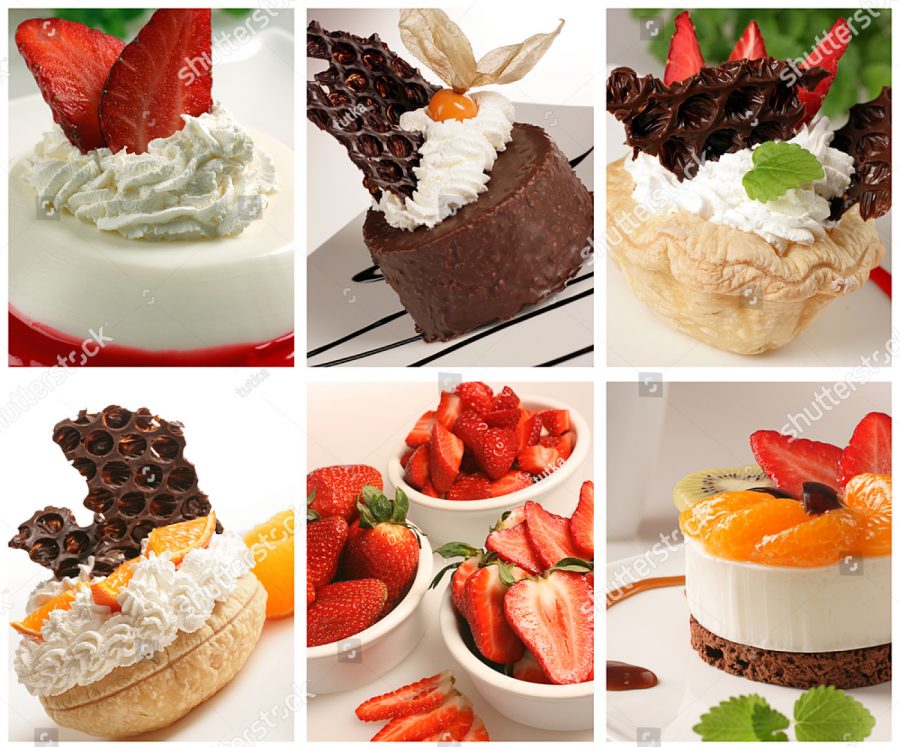 1. Chewy Chocolate Caramel Bars
This quick treat is perfect for last-minute party preparations.
Ingredients:
1 

package of 2-layer-size German chocolate cake mix


3/4

 cup butter, melted


1 

5-ounce can (2/3 cup) evaporated milk


1 

14-ounce package of 

vanilla caramels, unwrapped




1 

cup

 chocolate pieces
Directions:
1. Preheat the oven to 350°F and grease your baking pan (preferably 13x9x2-inches).
2. In a large bowl, combine the cake mix, melted butter, and 1/3 cup of evaporated milk. Beat with an electric mixer on medium speed until smooth. Spread half of the dough in the greased baking pan and set aside the remaining dough. In a large, heavy saucepan combine the caramels and the remaining 1/3 cup evaporated milk. Cook and stir over medium-low heat until melted and smooth. Pour it evenly over dough layer in the pan. Sprinkle with chocolate pieces. Crumble remaining dough evenly over chocolate pieces.
3. Bake for 25 minutes. Cut into bars, it makes 48 bars. This can be stored in a freezer for up to three months.
2. Virginia Apple Pudding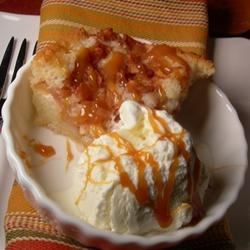 This is a delicious recipe served warm and topped with vanilla ice cream
Ingredients:
1/2 cup butter, melted
1 cup white sugar
1 cup all-purpose flour
2 teaspoons baking powder
1/4 teaspoon salt
1 cup milk
2 cups chopped, peeled apples
1 teaspoon ground cinnamon
Directions:
1. Preheat the oven to 375°F.
2. In a small dish, combine the butter, sugar, flour, baking powder, salt, and milk until smooth.
3. In a microwave-safe bowl, combine the apples and cinnamon. Microwave until the apples are soft (2 to 5 minutes). Pour the apples into the center of the batter.
4. Bake in the preheated oven for 30 minutes, or until golden.
This dish can be served with vanilla ice cream.
3. Rice Pudding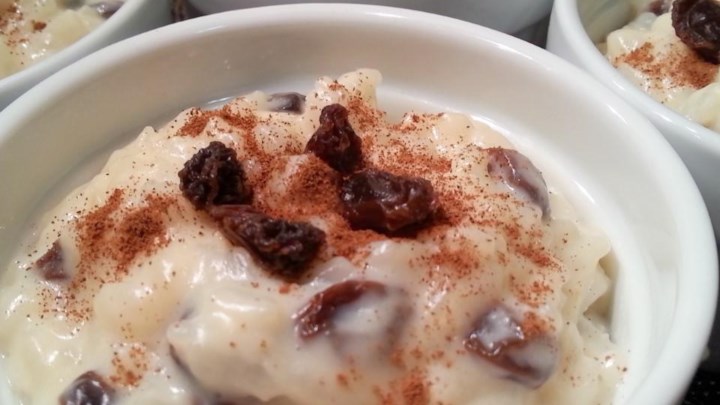 Ingredients:
3/4 cup uncooked white rice
1 egg, beaten
2/3 cup golden raisins
1/3 cup white sugar
1 tablespoon butter
1/4 teaspoon salt
1/2 teaspoon vanilla extract
Directions:
1. Bring 1 1/2 cups water to a boil in a saucepan; stir rice into the boiling water. Reduce heat to low, cover, and simmer for 20 minutes.
2. In a clean saucepan, combine 1 1/2 cups cooked rice, 1 1/2 cups milk, sugar and salt. Cook over medium heat until thick and creamy, 15 to 20 minutes. Stir in remaining 1/2 cup milk, beaten egg, and raisins; cook 2 minutes more, stirring constantly. Remove from heat and stir in butter and vanilla.
4. Quick & Easy Brownies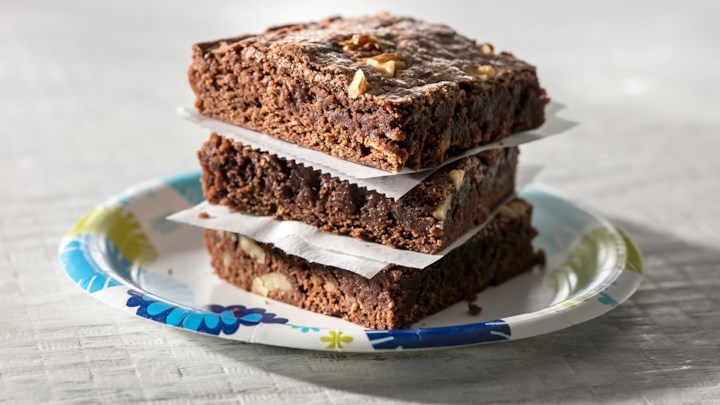 Ingredients:
Directions:
1. Melt the butter or margarine and mix all ingredients in the order given.
2. Bake at 350 degrees F (175 degrees C) for 20 to 30 minutes in a 9 x 13 inch greased pan.
5. Fresh Blackberry Pie
Ingredients:
1 cup sugar

1/3 cup quick-cooking tapioca

1/4 teaspoon salt

4 cups fresh blackberries, divided

2 tablespoons butter

Pastry for double-crust pie (9 inches)
Directions:
1. In a large saucepan, combine the sugar, tapioca and salt. Add 1 cup blackberries; toss to coat. Let stand for 15 minutes. Cook and stir over medium heat until berries burst and mixture comes to a gentle boil. Remove from the heat; gently stir in remaining berries.
2. Line a 9-in. pie plate with bottom pastry; trim pastry even with edge of plate. Add filling; dot with butter. Roll out remaining pastry to fit top of pie; place over filling. Trim, seal and flute edges. Cut slits in top.
3. Bake at 400° for 35-40 minutes or until crust is golden brown and filling is bubbly. Cool on a wire rack. Yield: 6-8 servings.
About the Writer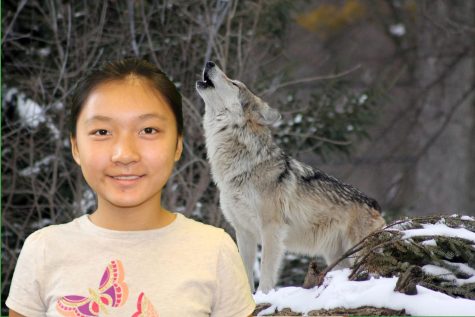 Amber Xiao, Reporter
Amber might seem cold and strange at first, but when you get to know her properly, she warms up immediately. Amber was born in Atlanta, Georgia, but moved...