Nintendo Announced Multiple Games for the Switch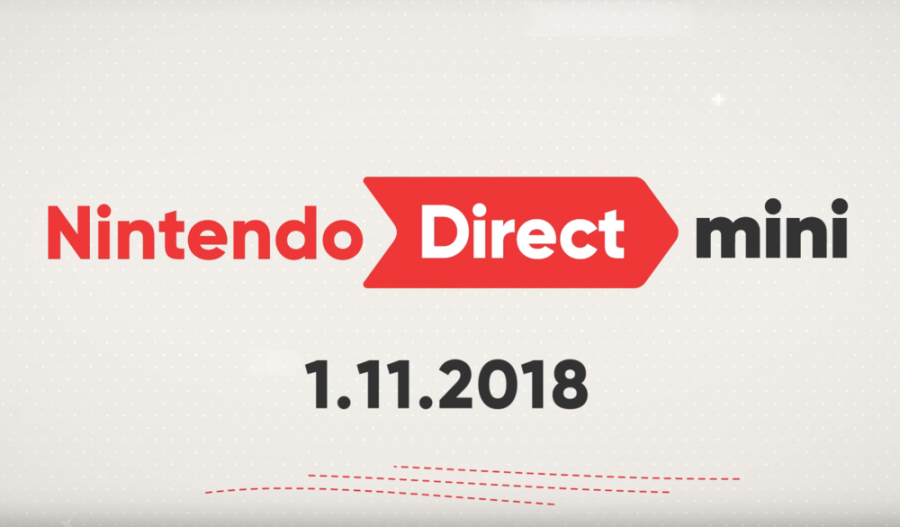 On Jan.11, Nintendo Direct was announcing new games for the Nintendo switch. They made a video called Nintendo Direct Mini. They announced new games, updates, and a game with game modes that haven't been released since the game boy. Such as, The World Ends With You, Pokken Tournament DX DLC, Kirby Star Allies, Hyrule Warriors: Definitive Edition, Mario Tennis Aces, Ys VIII Lacrimosa of DANA, Super Mario Oddesy Luigi update, SNK Heroines Tag Team Frenzy, Donkey Kong in Mario+Rabbids Kingdom Battle, PAYDAY 2, Fe&Celeste, Donkey Kong Country: Tropical Freeze, and Dark Souls Remastered.
The World Ends With You is a remake of the original on the Nintendo DS with a comic book art style set in modern-day Tokyo. You have to battle creatures that come your way and fight for victory.  The World Ends With You will come out sometime this year.
Pokken Tournament DX will have a new DLC called Pokken Tournament Battle Pack. It will be released in two waves, Wave one will contain The Batlle Pokemon Aegislash and support Pokemon Mega Requaza and Mimiku. Wave two will contain a battle Pokemon Blastoise and support Pokemon Mew and Celebi. It will also include avatar items and a lot more. Battle Pack one will be released January 31 and Battle Pack two on March 23.
Kirby Star Allies has been very anticipated for the switch. In the release of Kirby Star Allies, they will add the Artist ability and the Spider ability. They also are adding the feature where you can combine any two abilities into one. it is available for purchase on March 16.
Hyrule Warriors: Definitive Edition is a very fast paced fighting game that includes a wide variety of characters from The Legend of Zelda Series. You can play it anywhere with anyone with the split screen tabletop mode. Available this Spring.
Mario Tennis Aces is a very interesting choice made by Nintendo but Include's a Story Mode that hasn't been featured in any other Mario Tennis game since the Game Boy. And will be available for purchase this Spring.
Ys VIII Lacrimosa of DANA is set on an island inhabited by vicious creatures with an adventurer, Adol trying his hardest to survive. This game also includes an amazing story as well. It will be available this Summer.
 Super Mario Oddesy is releasing a new free update that will make Luigi appear after completing the main story that will unlock an activity called Ballon World. In Balloon World, there is a hide-it mode and a find-it mode. In hide-it mode you will hide your own balloon anywhere in the kingdom you are in for someone to find. In the find-it mode, you will find a balloon that another player has hidden. The update will also include three new outfits and new filters for snapshot mode. This update will come out this February.
SNK Heroines Tag Team Frenzy is a battling game with some favorite characters from SNK. There are items, costumes, and special attacks. It will be available this Summer.
Mario+Rabbids Kingdom Battle is releasing a new DLC pack that contains Donkey Kong. According to the trailer, Donkey Kong can swing on vines, throw characters very far and use a banana as a boomerang! You can play as Donkey Kong in Mario+Rabbids Kingdom Battle this Spring.
PAYDAY 2 is a CO-OP shooting game that is focused on having the thieves (you) to steal things "from Diamonds to cold hard cash". And also includes a new character who is mainly a hacker and also a great fighter. This will be released on February 27.
Fe is a breathtaking adventure with incredible graphics and the ability to communicate with the creatures who linger in that area. Celeste is an action platforming game where the main character, Madaline will Journey across many dangerous environments in the mountain of Celeste. Fe will release on February 16 and Celeste will release on January 25.
Donkey Kong Country: Tropical Freeze for the switch is another game in the Donkey Kong Country series. It includes the characters Donkey Kong, Diddy Kong, Dixie Kong, and Cranky Kong and will add a new character, Funky Kong. Donkey Kong Country: Tropical Freeze will be available on May 4.
Dark souls remastered looks like an incredibly amazing RPG that is also on the PS3, Xbox360, and windows. The main mechanic of Dark Souls is to explore. There are many paths to take and secrets to find. Dark Souls Remastered will be available for purchase on May 25.
About the Writer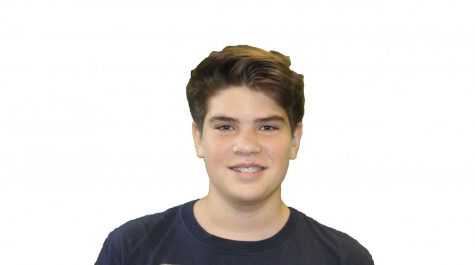 Jack Purcell, Reporter
Jack Purcell likes sketching, and ceramics. He was in Mr. Ramirez's art class for 6th and 7th grade and is now in Mrs. Loera's class for 8th grade....