5 Best Hotels In The World
5. Nihi Sumba Island, Sumba, Indonesia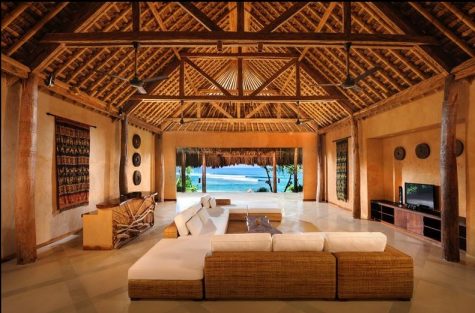 This is your average tropical island paradise- sunny skies, clear waters, lush forests. Nihi Sumba Island is a luxurious paradise resort in Sumba, Indonesia. However, the key feature that makes this hotel unique isn't about the setting, it's about how the resort itself functions. They try to be as eco-friendly on transporting food as they could possibly be. Nihi Sumba Island has its own vegetable garden, its fish come straight in from the coast, and the resort itself is made from organic materials like stone and wood.
4. Tulemar Bungalows & Villas — Manuel Antonio, Costa Rica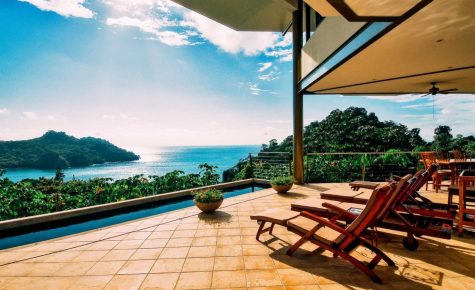 Yet another tropical resort… anyway, these bungalows are built in an octagonal design, giving you a beautiful panoramic view of the Manuel Antonio coastline. Tulemar Bungalows features free WiFi, restaurants, a bar and more!
3. The Brando, Tetiaroa, French Polynesia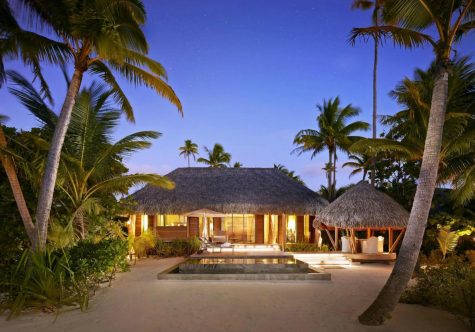 The Brando is situated on Tetiaroa, an atoll composed of a dozen small islands surrounding a sparkling lagoon near Tahiti. The white-sand beaches of the resort are frequented by sea turtles, manta rays, and exotic birds. The resort is breakfast-included, has free WiFi, and has airport transportation directly to The Brando.
2. La Réserve Paris Hotel and Spa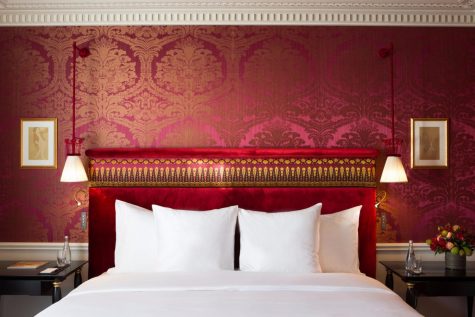 La Réserve is the very definition of "Old World luxury". With wood-paneled libraries, 19th-century furniture trimmed in velvet, and Haussmann-style apartments outfitted with brocade silk wallpaper and fresh flowers, La Réserve is elegant and refined. La Réserve has 40 rooms, free WiFi, and the La Gabriel restaurant as well.
1. Viroth's Hotel — Siem Reap, Cambodia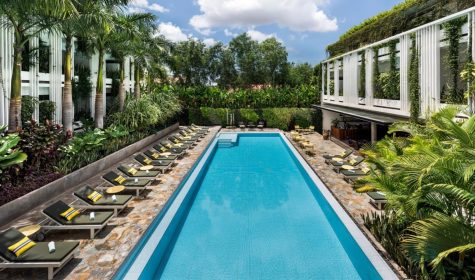 When people look for fancy hotels, they don't usually look at Cambodia. Instead, it's mostly France and French Polynesia that they want to go to most. But today Viroth's Hotel in Siem Reap, Cambodia is the star of the show. One of the reasons you should go to Viroth's Hotel? The famed ruins of Angkor Wat aren't that far away. Viroth's Hotel, despite the questionable name, won TripAdvisor's Traveler's Choice award for 2018. They have 35 rooms, many opportunities to see the beautiful scenery through hiking trips, and free WiFi.
Info from:  https://www.tripadvisor.com, https://www.cntraveler.com, https://www.telegraph.co.uk, http://www.travelandleisure.com, http://viroth-hotel.com, https://www.lareserve-paris.com, https://thebrando.com/, http://fortune.com, and https://www.tulemarresort.com
About the Contributor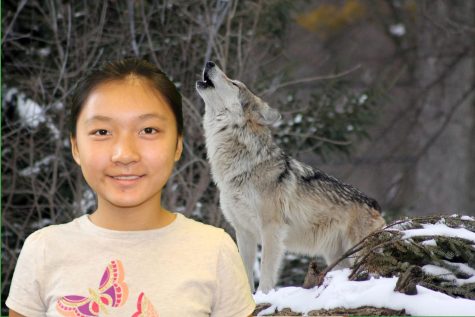 Amber Xiao, Reporter
Amber might seem cold and strange at first, but when you get to know her properly, she warms up immediately. Amber was born in Atlanta, Georgia, but moved...