Nightmare Camp Out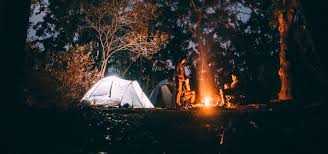 Even thought camps across the globe are cancelling our summers I feel this is a good time to look back on some of our best (and worst camp) memories. Just to give you some context its the beginning of july in wimberley texas and i am at sleep away camp for the next week and a half. Every year each group (divided up by age) is forced to camp out across the lake but still on camp grounds. Everyone dreads this horrible night away from air conditioning. I was going into sixth grade.
That day was rainy. It had been on and of showers since 7 o'clock when we had to wake up. So we were not sure if this camp out was actually going to happen. But around five thirty our counselors told us to pack your bags and get to the gazebo. When we got there you could see the excitement on everybody's face especially leah and Ayla. Remember that. but furthermore we moved across the lake  and put are bags down in our assigned tents. Each tent could fit 10 normal size people but for one reason or another there were twelve in each tent. Not to mention all the ants,cockroaches and mosquitoes that i would count as a whole other person.
To start off the night we played some games while they started making some questionable potatoes. I sat out of the games because i had a huge headache. I started watching leah and Ayla trying to reason with the counselors to go back inside. Dinner started and i could just tell by the smell that this was going to make us sick but we at are burnt potatoes and our undercooked hot dogs. One of the counselors told a great story.  Than for dessert instead of smores like and other campfire campout they gave us bananas with chocolate to put over the fire. It would be good if the bananas weren't a week and a half to old.
Then it was time to brush are teeth and get to bed but things aren't going as planned. We had run out of water and there were bugs everywhere. One of the girls who i really good friends with now Eve broke a glow stick and night meds had to come and clean her clothes and hands. Not to mention it was windy like it was about to rain. Thats when leah and Ayla had a break down. They were sobbing things like "i want to go home" and "I hate camping". They ended up having to get three head staff to come ease the situation. Mean while everyone was freaking out because the ungodly amount of insects invading where we were suppose to sleep! It was like 10:30 at night and leah and Ayla were being so loud that a counselor from a cabin across the lake came to shush this awfully loud camp out. The worst part was left to come…
It Started pouring rain! the counselors had assured us that it had rained enough during the day so it wouldn't rain! Mother nature had other plans! I remember the water starting to seep in through the tent fabric. Leah and Ayla got what they wanted because we all had to go to the cabin at 2:30 in the morning! That was one of the scariest nights of my life!
About the Writer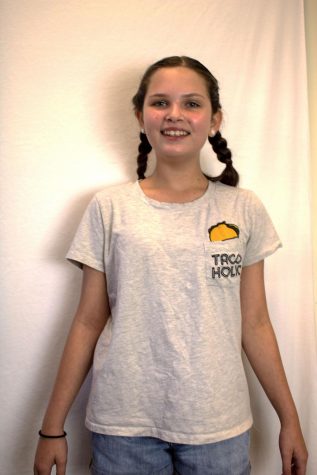 Naomi Nathan, Reporter
Naomi is a Broadway fan. She loves Music, Art, Theatre and so much more!