Popular Books: The Classics (Pt. 1)
Do you want to read one of the famous classic books? Here's a list of some good books to read next.
War and Peace, Pride and Prejudice, The Great Gatsby, Jane Eyre. These are all titles that you've probably heard of. Written in an era that's a little earlier than modern times, these books may have seemed like insurmountable obstacles that are too dense and long to read comfortably. But if you feel up to the challenge, here are some of the typical classics that you might want to start reading!
1. Little Women
By Louisa M. Alcott
The story revolves around four sisters, Jo, Meg, Amy, and Beth, along with their growth throughout their lives. They live with their mother while their father is far from home and helping with the American Civil War. The two older sisters, Jo and Meg, work to provide for the family while Amy is still at school and Beth's timid nature prevents her from going to school. All the sisters have notable personalities, flaws, and strengths. This book features troubles that sisters can relate to, along with the tragedy and change that these four girls have to face. Enjoy reading about these little women!
2. Jane Eyre
By Charlotte Brontë
Brontë explains the life of Jane Eyre, from age 10 to adulthood. She goes through trials of love and life as an orphan. The book recounts Jane's life in chronological order. Jane lives with her adoptive family, but she is excluded from them. That makes Jane's childhood unhappy, but her adoptive family sends her to school. Unfortunately, life is still harsh at her institution, but conditions improve thanks to some benefactors. Jane grows up and decides to become a governess. She meets her love interest, and they marry and have a son at the end of the book. There are definitely more events that happen in between, and this book might be slightly more monotonous and harder to read, but if you need something to pass your time then this is perfect.
3. Wuthering Heights
By Emily Brontë
This is the only novel of another Brontë sister, Emily. The book is about an estate called Wuthering Heights. A man named Mr. Lockwood arrives to talk to his landlord and meets some of the mysterious residents that live there. He leaves after a disturbing nightmare and returns to his estate. Mr. Lockwood returns to his estate and his maid tells him the story of Wuthering Heights. The story is elaborate with many plot twists, as the Earnshaw family and the Lintons become involved in many ways. Near the end, Mr. Lockwood returns to Wuthering Heights with a new understanding of the residents and the story wraps up.
4. The Great Gatsby
By F. Scott Fitzgerald
The author writes about a millionaire and his wish to find his former lover, inspired by a romance experienced himself. The story is told by Nick Carraway, a distant relative of Daisy Buchanan, the one and only former lover of Jay Gatsby, the millionaire. Nick goes to New York City for a job. Daisy is married to Nick's college friend, Tom Buchanan, a former football star. Nick is acquainted with many residents of the area, like Myrtle Wilson, Tom's mistress, Jay Gatsby the millionaire, Jordan Baker, a friend of Daisy's, and more. Gatsby attempts to use Nick as a way to get close to Daisy. A conflict ensues, involving Gatsby, Daisy, Tom, and Myrtle. Tragedy strikes quickly, and Nick decides that he hates New York, and he returns to the midwest.
5. Pride and Prejudice
By Jane Austen
The Bennet family lives in rural England during the early 19th century. They are a good family, but their property may only be passed to a son. While the Bennets have five daughters, they lack a son, a fact that would ruin their reputation should Mr. Bennet die. The Bennets need their daughters to marry reputable men that can inherit the property. When a rich man, Mr. Bingley, arrives in town, the Bennets push their daughters towards Mr. Bingley and Mr. Darcy, his friend. Elizabeth, the protagonist, attracts the attention of multiple men which include Mr. Darcy, Mr. Collins, and George Wickham. Elizabeth, her sisters, and various men meet over the course of time and they find their happiness. The theme is to marry for love, not wealth or position, which was not unusual during the time.
6. To Kill a Mockingbird
By Harper Lee
The story is told by a six-year-old, Jean L. Finch. She lives in Alabama during the Great Depression. Jean, her brother Jeremy, and a friend named Dill speculate about their mysterious neighbor Arthur Radley, nicknamed "Boo." The children realize that someone is leaving them gifts outside Boo's residence, and the man shows them kindness, and yet never shows his face. A crisis occurs where a black man is accused of rape against a white woman. The story shows the prejudice of black people and white people and Jean and Jem's realization of justice and human emotions. The book ends with the revealing of Boo and the resolving of the case.
Those are 6 classics that have high reviews, and they have been proven to be amazing books. If you have perhaps already read these or want more like these, stay tuned and read part two of this article.
Thank you for reading to the end! For more amazing articles, please visit canyonechoes.org and support the staff of Canyon Echoes News from Canyon Vista Middle School.
Leave a Comment
About the Contributor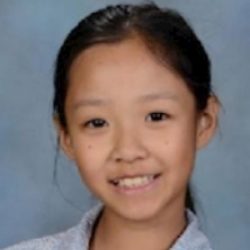 Lily Wang, Reporter
My name is Lily. I'm a seventh-grader at Canyon Vista Middle School. I'm in the Journaling News-Media Production class.