Celebrating Black History Month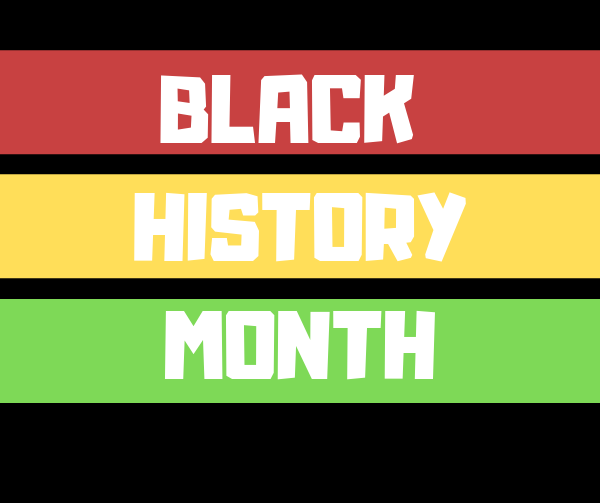 The month of February has a lot going on. There's Valentine's Day and President's Day, but February is also Black History Month. It has been recognized since 1926, first known as Negro History Week. This month we celebrate the history of all African-Americans.
Carter G. Woodson
Carter G. Woodson originally started Black History Month in 1926. According to the National Association for the Advancement of Colored People, or NAACP, Woodson is known as "The father of Black History". He strongly believed that it's important for African Americans to know their heritage in order to become good citizens of society. So many people have tried to erase Black history, but Woodson wasn't going to let that happen.
He was a historian, author, and journalist. Woodson was born on December 19, 1875. He lived to be 75.
Ida B. Wells
Ida Bell Wells-Barnett, better known as Ida B. Wells, was an activist, educator, journalist, and researcher. She was born into slavery on July 16, 1862. Throughout her life, Wells did many things. She started a boycott against the World's Columbian Exposition for negatively portraying the black community. According to Ducksters, she was one of the original founders of NAACP! Similar to Rosa Parks, Wells refused to give up a seat. She had bought a first-class ticket on a train, but the conductor told her first-class was for whites only. She ended up suing the train company and won 500 dollars. As a civil rights activist, she fought against segregation and discrimination alongside Fredrick Douglass and W. E. B. Du Bois. She also fought against lynching. As a reporter, Wells was able to make people aware of these issues.
Fredrick Douglass
As a writer, civil rights activist, and abolitionist, Fredrick Douglass became famous for his work. He was born into slavery and unlike most slaves, he was taught to read. According to Ducksters, Douglass began to read about slavery, and he eventually began to form his own opinions on human rights. With these opinions, he felt more and more encouraged to escape. Eventually, he did escape to New York. He married and moved to Massachusets. He told people of his story, which unfortunately put him in danger of being captured by his former masters. He traveled to Europe and spoke a lot. This helped him not get caught. Later, he wrote three autobiographies about his time as a slave. Throughout the civil war, there were many black soldiers who were treated differently. Douglass fought for their rights. Not only did he fight for African American rights, but he also fought for women's rights alongside Elizabeth Cady Stanton. He was a leader who helped pave the way for others.
Barbara Jordan
Barbara Jordan was one of the first Black women to be elected to Congress and the Texas state senate. In her high school and college years, she became a very skilled public speaker. She has represented Texas a number of times throughout her career. Jordan's political career started in 1960 when she was an effective campaigner for the Democrats. According to Britannica, some of her work was focused on the environment, anti-discrimination clauses, and urban legislative. President Lyndon Johnson invited her to the White House to preview his 1967 civil rights message. Barbara Jordan was a politician and educator who has lived in Texas her whole life. She has been a leader for both African Americans and women.
Barack Obama
Barack Obama was the first African American president of the United States. Before being elected, he represented Illinois in the US Senate. In 2009, he was awarded the Nobel Peace Prize. Obama is big in the history of the United States not only for being the first Black president, but also for what he achieved during his presidency. He signed the Affordable Care Act, which gave over 20 million Americans health insurance. According to Good, he also improved school nutrition and dropped the veteran homeless rate 50 perecent. Obama has done so much for this country, guiding the way for the next generation.
Our history is an important part of us that we cannot forget about. This month helps us to recognize the history of African-Americans throughout slavery and segregation. It helps us to create a better future than our past. Most of all, it brings us all closer together.
About the Writer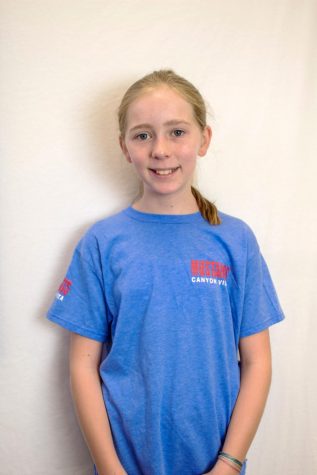 Hannah McDonough, Editor
Hannah McDonough is an eighth-grader here at Canyon Vista. This is her second year in newsmedia and last year, she received a silver medal in UIL for her...