Big city bagel review
This is a review of Big City Bagels a bagel shop that sells low price, high quality bagels
Big City Bagels: Why You Should Eat There

Do you like bagels or want a bagel sandwich? I've got just the place it's called Big City Bagels. It is by Spicewood Elementary. They have bagels, bagel sandwiches, and sub sandwiches.
If you meet these criteria then I would recommend you to come here. It's a good way to support a local business and is owned by one man who works very hard. So please go support this business.
My Review/Information
I would give this place a 10/10. The food is amazing and it's just a cool small business that needs more people to eat there. The shop is big but that's actually pretty good for social distancing since there's a lot of space to be spread away from people. The man who runs it is very friendly and knows how to make a good bagel for a very nice price. It's a nice dash and dine experience meaning quick and high quality food for a good price. They open at 8:00 am every day except for Monday. In the afternoon he makes sub sandwiches which I haven't tried yet but they seem very good. He has many types of bagels you can get including an original, an everything bagel, and much more. They have a selection of all kinds of toppings from plain cream cheese to a bacon egg and cheese bagel. All around this place is amazing and I would highly recommend anyone to go here when they get the chance.
They have many choices of bagels and things to go into the bagel. I really like the bacon egg and cheese bagel on a plain bagel. I like going there with my mom in the morning when we feel like not making breakfast. The bagels are cheap and delicious, so thank you Big City Bagels.
Leave a Comment
About the Contributor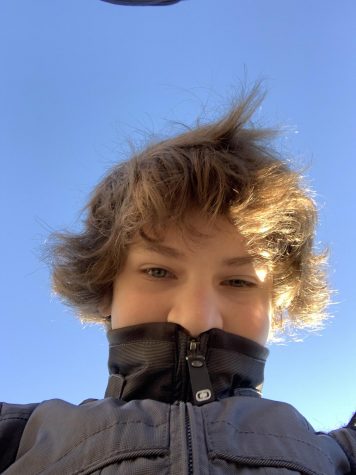 Nathan Gentle, Reporter
Nathan Gentle is a fun and outgoing person who likes to make videos and write. He likes to write about whatever and stuff that is popular. He likes to...